Obituary: Msgr. Roger Brady, VA chaplain, and former Belmont pastor
---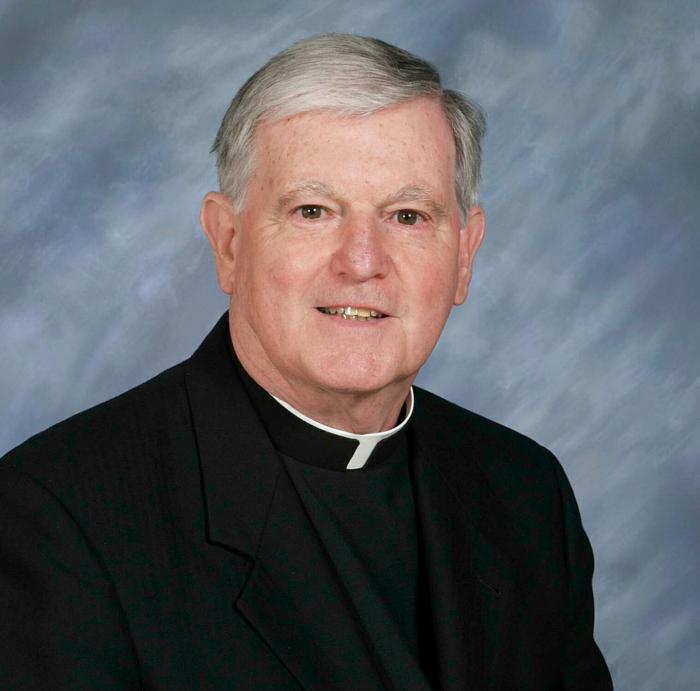 Msgr. Roger J. Brady Pilot file photo
Help us expand our reach! Please share this article
Born in Everett and raised in the city's Immaculate Conception parish, two aspects of his life of which he was especially proud, Msgr. Roger J. Brady died at his home in Bedford on Feb. 25, 2019.

One of the four sons and four daughters of the late Roger and Delia (Costello) Brady, he attended the parish's grammar school and Christopher Columbus High School in Boston's North End, prior to entering the archdiocesan seminaries first at Cardinal O'Connell in Jamaica Plain, then at St. John, Brighton.

Archbishop Richard Cushing ordained him to the priesthood at Holy Cross Cathedral on Feb. 3, 1958 -- ten months later the archbishop was named to the College of Cardinals; this was also the last class of Boston priests ordained during the almost two decades of the pontificate of Pope Pius XII.

Between his ordination and August 1971, Father Brady served as an assistant at three archdiocesan parishes each progressively larger in size: St. Margaret of Antioch, Burlington (1958-1965); St. Jerome, Arlington (1965-1966); and Holy Name, West Roxbury (1966-1971).

In 1971, he took up a new priestly ministry, one that, perhaps not foreseen at the time, would last for the next quarter century -- hospital chaplaincy. From 1971 to 1973, he served as chaplain to the Lawrence Memorial Hospital in Medford while in residence at St. Joseph Rectory.

In June 1973, he was granted release from archdiocesan service and began more than two decades of service as chaplain of various Veterans Administration hospitals across the United States. Among those he served were at Bedford; Canandaigua, N.Y.; Hampton, Va.; and Washington, D.C.

In 1992, he was named the director of VA Hospitals Chaplains, virtually the chief of the 1,110 corps of military and civilian VA chaplains. He held that position for three years and, in June of 1992, Pope St. John Paul II named him a prelate of honor with the title of Rev. Monsignor.

After a sabbatical period at the Institute for Continuing Theological Education (ICTE) at the Pontifical North American College in Rome, Cardinal Bernard Law named him pastor of St. Luke Parish in Belmont's Waverly section in 1996.

He served there for six years and his gracious manner and gentlemanly demeanor earned him marks at the parish. He enlisted other priests, both archdiocesan and religious to assist at the parish, especially on weekends.

Cardinal Seán P. O'Malley was the principal celebrant of Msgr. Brady's Funeral Mass at Immaculate Conception Church in Everett on March 2, 2019. Among those concelebrating was Father Aidan Walsh, a senior priest of the archdiocese, who served as homilist. Father Walsh had served as a VA chaplain for many years and also served as director of VA chaplains.

Msgr. Brady was buried in Woodlawn Cemetery, Everett.

His immediate survivors are three sisters: Sister Alice Mary, CSJ, Milton; Alice Cianci, New Britain, Conn.; and Barbara, Everett.