Father William McLaughlin granted senior priest status
---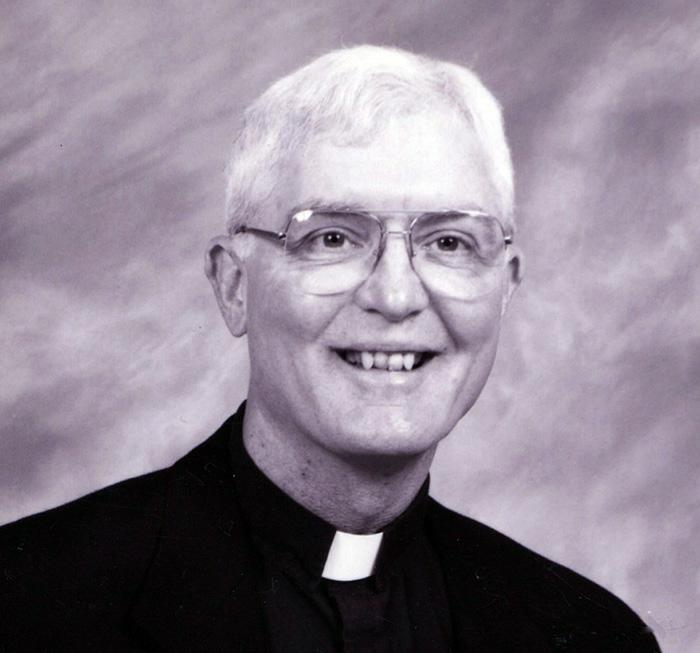 Father William H. McLaughlin Pilot file photo
Help us expand our reach! Please share this article
His Eminence, Cardinal Seán P. O'Malley has granted senior priest/retirement status to Father William H. McLaughlin, effective June 2, 2015. Father McLaughlin will be senior priest in residence at Immaculate Conception Rectory, Newburyport.

Born in Brooklyn, N.Y. on Jan. 14, 1943, he was raised in Winthrop. After attending archdiocesan seminaries, he was ordained at Holy Cross Cathedral by Richard Cardinal Cushing on May 29, 1968.

During the next two and a half decades he served as an associate or parochial vicar in eight archdiocesan parishes with a period of self-funded study intervening (1984-1985 academic year). The parishes were St. John the Evangelist, East Bridgewater (1968-1971); St. Theresa of Lisieux, North Reading (1971-1976); Sacred Heart, Middleborough (1976); St. John the Baptist, Peabody (1976-1984); St. Joseph, Kingston (1985); Sacred Heart, Amesbury (1985-1987); St. Stephen, Framingham (1987-1991); and St. Margaret, Brockton (1991-1992).

He was named pastor at Hyde Park's St. Joseph Parish by Cardinal Bernard Law in 1992 and served there for the next decade. In 2002 he returned as parochial vicar first at St. Francis Xavier, Weymouth (2002-2003) and then at Our Lady Star of the Sea, Marblehead (2003-2005).

Archbishop Seán P. O'Malley named him pastor of St. John the Evangelist Parish in Beverly on July 26, 2005. He served the Beverly parish until January 2011. He returned to service as parochial vicar first at St. Ann, West Bridgewater, briefly in 2011; and from that time until his being named a senior priest at Immaculate Conception in Newburyport.

In his 47 years of active ministry, Father McLaughlin served in 14 different parishes in different areas of the archdiocese. The parishes have been different and varying in demography, style and location, and Father McLaughlin has served each with his special and unique style.