Obituary: Father William Joyce, former pastor in Readville
---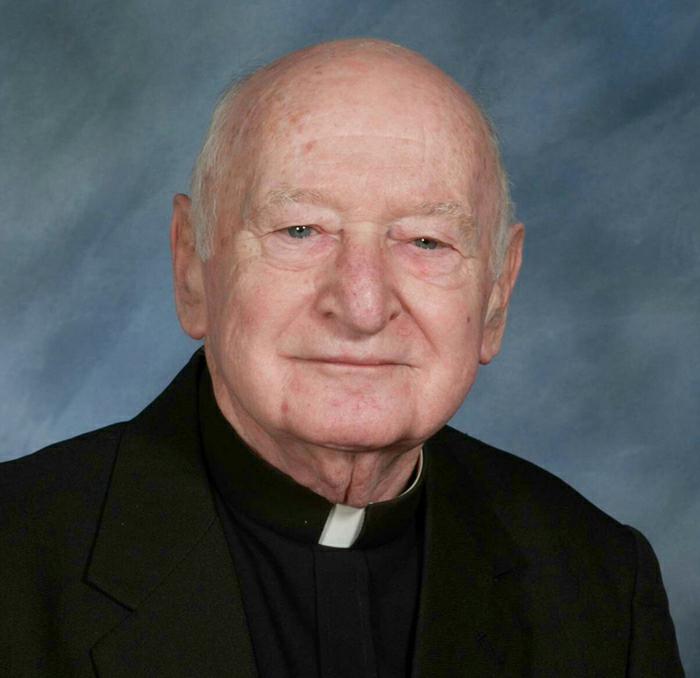 Father William F. Joyce Pilot file photo
Help us expand our reach! Please share this article
Father William F. Joyce, a Boston native and retired pastor of St. Anne Parish in the Hub's Readville section, died on April 9 in Milton; he was 84 years old.

Born in Dorchester, he was a son of the late Patrick and Julia (Carleton) Joyce, one of their five children of whom Father Joyce's sister Clare survives. A son of St. Margaret Parish, he attended the parish elementary school staffed by the Sisters of Charity of Halifax. The Jesuits provided his high school education at Boston College High School. After high school, he enrolled at the Business School at Boston College and graduated with his BSBA degree. He entered archdiocesan seminaries and on completion of seminary studies, he was ordained to the priesthood at Holy Name Church, West Roxbury on Feb. 2, 1960 by Auxiliary Bishop Thomas J. Riley.

His first of four parish assignments in the course of his priestly ministry was as an assistant at St. Mary of the Assumption, Brookline. Serving there for just over nine year, he was also the chaplain of the Brookline Fire Department. The busy parish had both an elementary and high school as well as an array of parish activities.

For the next 20 years he would be in the town of Weymouth serving as an associate or parochial vicar in two parishes: Immaculate Conception (1969-1981) and Sacred Heart (1981-1989). Both parishes were large with parish schools and in the case of Sacred Heart a parish high school. Both again much like both his home parish and his first parish assignment -- busy parish, large Catholic populations and a busy sacramental and social schedule; at the time there were in these parishes the pastor and at least two and usually three, if not four, associates and in some cases an additional priest in residence. While at Weymouth he was also the chaplain of its fire department.

In 1989, he returned to Boston, now as pastor of St. Anne Parish in the city's Readville section, tucked between Most Precious Blood in Hyde Park and St. Mary Dedham. He remained pastor there for the last half of his active priestly ministry serving until his retirement on Oct. 1, 2013.

Father Joyce's Funeral Mass was celebrated on April 15 at St. Anne Church in Readville with Merrimack Regional Bishop Robert Hennessey as the principal celebrant. Father George F. Emerson, senior priest at Regina Cleri and a cousin of Father Joyce was the homilist. Concelebrants were classmates, friends and former collaborators in the four assignments Father Joyce had in the archdiocese.

Following the Funeral Mass Father Joyce was buried in New Calvary Cemetery in Mattapan.