Obituary: Father Louis D. Bourgeois, former pastor in Salem and Hamilton
---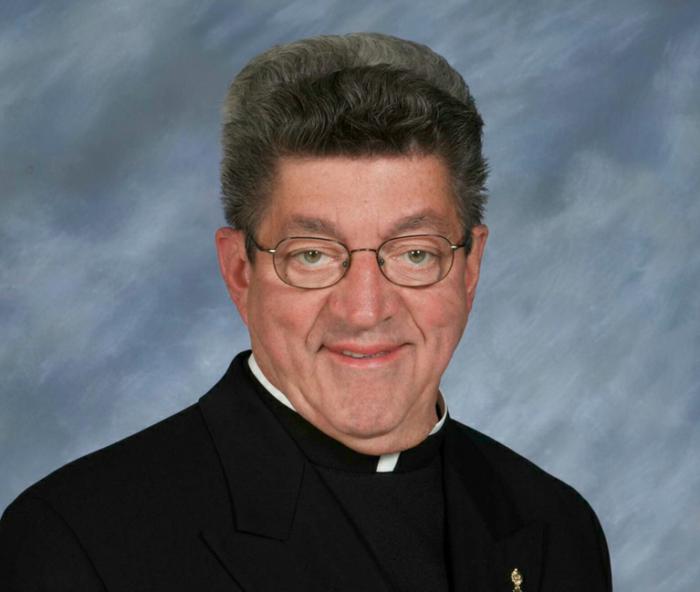 Father Louis D. Bourgeois Pilot file photo
Help us expand our reach! Please share this article
A Lynn native where he was born on June 14, 1932, Louis D. Bourgeois was one of the five children of the late Achille and Marie (Berube) Bourgeois. Raised in a strong and faith filled family, he attended the parish grammar and high schools at his home parish, St. Jean Baptiste (French) in his native Lynn.

Following high school graduation, he entered the archdiocesan seminaries and on completion of seminary studies he was ordained at Holy Cross Cathedral on Feb. 2, 1959. That class had the distinction of being the first class ordained by Boston's legendary archbishop Richard Cushing who had just three months before been created a cardinal by Pope St. John XXIII.

Between his ordination in 1959 and his being named a senior priest in 2010, he had five assignments, all in archdiocesan parishes. His first was as an assistant at St. Joseph, Wakefield. Of it he was heard to say "My heart is in Wakefield" even years after he had left the parish.

Eight years later, he was assigned as an assistant at Our Lady Comforter of the Afflicted Parish in Waltham. Father James O'Leary of St. Camillus served with Louis at Waltham and said "He was well liked in the parish."

His longest assignment as an assistant or associate followed in 1970 when he was named associate at St. Susanna in Dedham. Interestingly this parish was created and named after his Roman titular church by Cardinal Cushing.

In March 1981 he was named pastor of St. Anne (French) Parish in Salem. In addition to the parishioners of the parish there was always a contingent of students from nearby Salem State University (then College) for whom he was also "pastor."

The parish church was destroyed by fire a few years after his arrival. It fell to him to oversee the construction of the new and expanded church on the site of the previous building completed in 1985. His second term as pastor there saw him building a parish community in the new building.

In 1993 he was named pastor at St. Paul Parish, Hamilton. Just a few miles from Salem, Hamilton and neighboring Wenham were served by St. Paul Parish. This parish was perhaps the one most different from his other assignments. Louis brought the same zeal to St. Paul that he had exhibited in his four previous parochial assignments.

He was granted senior priest/retirement status on July 1, 2010 and lived at St. James Rectory, Salem and assisted there and at other parishes in Salem following the creation of the Salem collaborative of Immaculate Conception, St. James, St. John the Baptist (Polish) and St. Anne (French) -- the later very familiar to Louis.

Father Bourgeois died at Lahey Clinic, Burlington on Feb. 9. Father Richard Moran was the homilist at the Funeral Mass celebrated at St. Richard of Chichester Church, Danvers on Feb. 14.

His immediate survivors are his brother, Brother Joseph Bourgeois, SSS of St. Paschal Baylon Parish, Cleveland, Ohio; and sisters Anne Marie McCarthy, Milton and Frances Murray, Peabody.

Following the funeral Mass, Father Bourgeois was buried in St. Jean Baptiste Cemetery, Lynn.