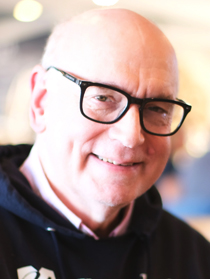 Finishing the Year of Faith
---
Help us expand our reach! Please share this article
Next month, on Nov. 24, the Feast of Christ the King, the Year of Faith comes to an end. This year had been called by Pope Benedict on the occasion of the 50th anniversary of the opening of Vatican II and the 20th anniversary of the Catechism of the Catholic Church. It has been an eventful year for our Catholic faith, marked by a Synod of Bishops on the subject of the new evangelization, the resignation of Pope Benedict XVI, the election of Pope Francis, and a new papal encyclical "Lumen Fidei," ("Light of Faith") on, appropriately, the subject of faith.

Towards the end of his life, St. Paul wrote to Timothy that "I have fought the good fight, I have finished the race, I have kept the faith." (2 Tim 4:7). Our Lord says, in the Gospel of St. Matthew, "He who perseveres to the end will be saved." (Matt 10:22, 24:13.) At the end of this Year of Faith, we might ask ourselves about how we have kept the faith so far.

Our Catholic faith has both an objective and a subjective dimension. As Popes Benedict and Francis remind us tirelessly, our faith is in a person, Jesus Christ, whom we believe to be God incarnate and the only Savior of mankind through his life, death and resurrection. But this objective side of faith, expressed pretty comprehensively in the Catechism of the Catholic Church, needs to be appropriated individually and personally by us believers and be put into practice through hope and love. Our love for Jesus and our love for our fellow human beings should lead us to give witness to the good news of our redemption in Christ, in other words the new evangelization.

There is no substitute for a personal encounter with Jesus and falling in love with him. Yes, there are plenty of personal and social ramifications of this loving encounter and conversion of life by following Jesus. But our faith cannot be reduced to this or that doctrine or moral teaching.

Opposed to this life of faith, which culminates in eternal life, is our usual and typical preoccupation with the here and now, with the material world of money, power and sex. Pope Francis reminds us of the recurring problem of idolatry, not of course in the sense of graven idols or golden calves, but rather in the sense of putting some lesser material thing in place of God. How many of us prefer to gratify our desires for money, power, prestige or pleasure, in lieu of doing what God wants.

The lesson that Jesus gave us was to always do God's will. He taught us to pray in the Lord's Prayer "Thy Will be done." In his excruciating Passion, Jesus prayed to escape the chalice of pain and suffering, but "Not my will, but thine be done." This is the key lesson of the saints, beginning with Jesus' holy mother. When she learns that she is to conceive of the Holy Spirit and thus become the Mother of God, she responds, "Let it be done unto me according to thy word." At Jesus' first miracle, she tells the servants at the wedding feast of Cana, "Do whatever he tells you." Jesus, Mary, and the saints both do God's will and encourage others to do likewise.

This is what a life of faith is about, the assurance of things hoped for, the evidence of things unseen. For it we need to smash the selfish idols of money and personal gratification that are cheap substitutes for the loving fulfillment of God's will which impels us to selflessly love and serve our neighbor.

Dwight G. Duncan is professor at UMass School of Law Dartmouth. He holds degrees in both civil and canon law.