Friends, colleagues remember the 'gentleman' Joaquin Navarro-Valls
---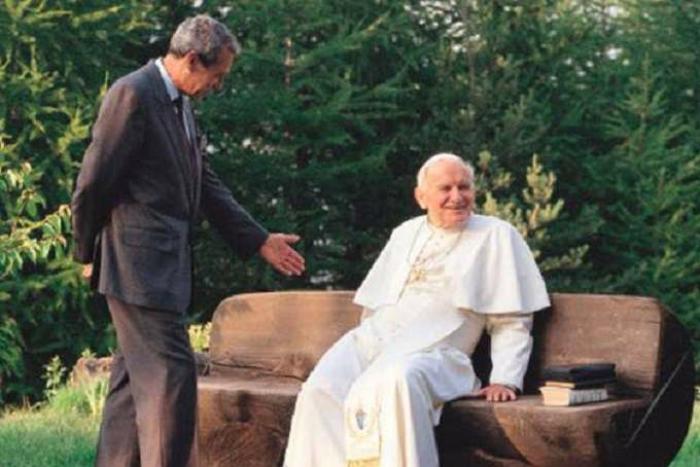 Joaquin Navarro Valls and St John Paul II. Photo credit: Opusdeiorg CNA
Help us expand our reach! Please share this article
Vatican City, Jul 9, 2017 CNA/EWTN News.- During his 22 years as spokesman for St. John Paul II, Dr. Joaquin Navarro-Valls became somewhat of a legend in the Vatican – not only for his keen professional abilities and insight into the Pope's mind, but also for his genuine kindness and deep spiritual life.

In a word, most who knew the late Spanish layman, who died earlier this week, have referred to him as a "gentleman" who was elegant, professional, kind and incredibly savvy.

Fr. John Wauck, a longtime friend of Navarro-Valls, described him as "an old-school gentleman and a consummate professional – capable, discreet, committed, loyal."

Likewise, Greg Burke, current Director of the Holy See Press Office, said after announcing news of Navarro's passing on Twitter that "Joaquin Navarro embodied what Ernest Hemingway defined as courage: grace under pressure."

Burke said that he had met Navarro-Valls while working as a correspondent for Time Magazine the same year that the publication had named St. John Paul II "Man of the Year."

In dealing with the Pope's spokesman, Burke said "I expected to find a man of faith, but I found a man of faith who was also a first class professional" that was already well known and respected by his peers in the communications world.