Ordination Class of 2017: Deacon Godfrey Musabe
---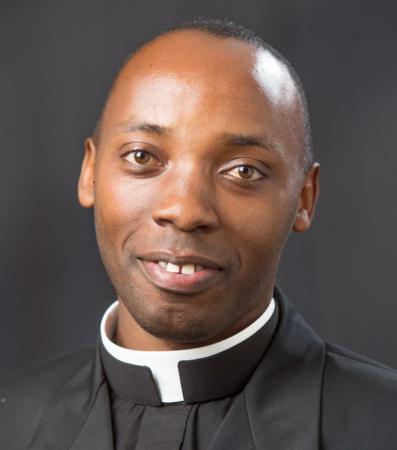 Deacon Godfrey Musabe Pilot photo
Help us expand our reach! Please share this article
This is the fifth in a series of articles profiling each of the eight men who will be ordained to the priesthood by Cardinal Seán P. O'Malley on May 20.

When Deacon Godfrey Musabe was about 10 years old, he witnessed something that would change his life forever.

"It was 1996. I was a child, in my home town of Fort Portal in Uganda and I attended an ordination of a young priest," Deacon Musabe recounted. "I remember it had to be outside because our church was too small for everyone who wanted to be there, and I also remember the feeling that one day, that was going to be me."

Even as a young child, Deacon Musabe remained very close to his faith. The sixth of seven children, he received Catholic education throughout his life.

For four years he attended St. Mary's Minor Seminary, a school for boys discerning the priesthood. Together with his elder brother, Deacon Musabe then transferred to St. Leo's College, a Catholic boarding high school. After graduating from St. Leo's College, he attended the Uganda Martyrs University, where he majored in social sciences and minored in philosophy.

"By then, I was tired of being a seminarian," he admitted. "I wanted to be a priest, but there were many things pulling me away."

Among those was his desire to build a better home for his parents. Growing up, he and his siblings would often talk about the day when they would be able to provide for their parents, he said.