You are the temple of God
---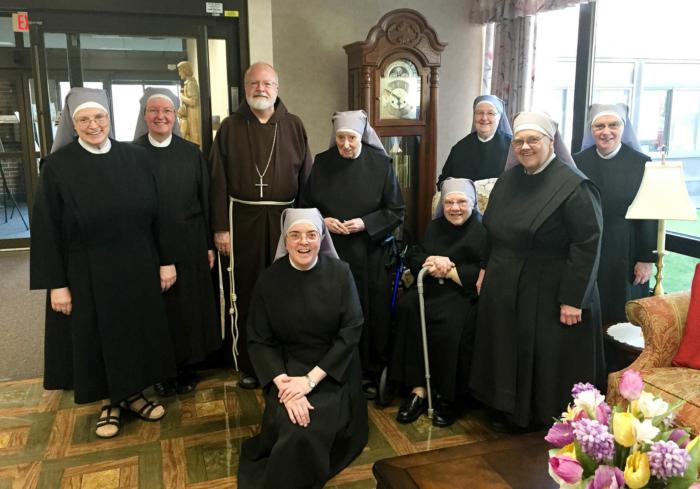 Cardinal O'Malley is pictured with the Little Sisters of the Poor in Somerville in 2016. Pilot file photo
On many weekends two Little Sisters of the Poor are seen at local parishes, greeting parishioners and speaking about our mission of caring for the needy elderly. Since 1870 we are privileged to serve in the greater Boston area; first in Roxbury, then in Charlestown for a very brief period, and in Somerville since 1889. The Roxbury and Somerville homes were combined into one new building in Somerville due to the increased safety requirements of the 1970s. The new home went up behind the original one on Highland Avenue and Jeanne Jugan Residence opened its doors in 1978.

If, as St. Paul tells us, "you are the temple of God," then the one sitting to your right or left is also the temple of God. But what does that mean for you and me? Let me illustrate with a few traits found in the life of St. Jeanne Jugan, the foundress of the Little Sisters of the Poor.

Born into a devout family towards the end of the French Revolution in Brittany, France, Jeanne knew poverty and loss from an early age. Her father, a fisherman, never returned from a fishing expedition. Jeanne helped at home and was taught her faith by her mother and pious women of the town. As a young woman, she received a marriage proposal and initially asked the suitor to wait. During that time Jeanne attended a mission preached in the town and when the suitor returned, she found she could not accept his offer. "God wants me for himself, for a work not yet founded," she responded.