... if you want to kick back and absorb a 6,500 word case study of the socio-economic impact of integration on former Negro League prime franchise sites, this Journal is for you. It's what we used to call, ''learned.''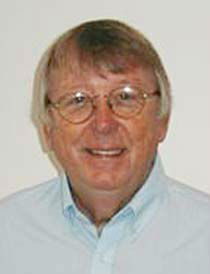 Over these too many years, one has rarely (never?) used this space to plug any product (save for the odd hockey team). But there's an exception to every rule; even one firmly in place near a half century.

So with no further apologies we hereby and shamelessly come out shilling on behalf of a precious baseball periodical currently titled, "Baseball Research Journal." Feisty, independent, beholden only to its own beloved subject matter, the Journal plays by its own rules. For example, it posts NO advertising.

To write of this curious magazine and commend to your attention its considerable charms is a great pleasure. Obviously, I'm assuming you've never heard of it. Much more surprising would it be if many had. The Journal is not "mainstream." Indeed, I'd say it would disdain such distinction if that were inferred.

A magazine strictly about classical baseball, it makes no appeals to the ordinary fan. It offers no contemporary observations or gossip. If it's gushing profiles of Bryce Harper or Mike Trout or a fond farewell to "Big Papi" you yearn for, fuhgitaboutit. But if you want to kick back and absorb a 6,500 word case study of the socio-economic impact of integration on former Negro League prime franchise sites, this Journal is for you. It's what we used to call, ''learned.''

"Baseball Research Journal" is published by the Society for American Baseball Research -- aka SABR -- which in its 30-plus years' existence has made phenomenal contributions to baseball study and research, raising the discipline to unprecedented heights. SABR has no time for unverified myth or idle historical anecdote let alone the usual banal jock chatter. We are talking true scholarship here. Documentation is required. Every major article is accompanied by heavily detailed notes of sources with attribution. The net result is baseball research with the authentic academic stature it's lacked, classified as legitimate study just like any other serious discipline.

Some argue -- and I tend to agree -- that SABR should be reproached for pushing the ongoing and obsessive "analytics" statistical movement to impossible extremes. SABR could easily claim ownership of analytics if it chose. It's been SABR's savvy but perchance misguided scholars, many of them world-class mathematicians, who've conjured most of the new and rather arcane statistical measurements; too many of them pointless, redundant, even confusing.

Hence the term "sabr-metrics" for the entire school of thought and "sabr-metricians" for the peerless numbers-crunchers most advancing it. As noted, it's not my thing, being still satisfied with RBI's, earned run average, batting average, innings pitched, etc. as authentic measures of a players' contribution and worth.

Anyway, while not being on board with all that stuff, it's no less a pleasure to applaud SABR for all their other worthy works; especially, the original and highly crafted studies offered twice a year in their lofty Research Journal. Included in this Spring's edition are a couple of treatises on the 1919 Black Sox scandal and a detailed look at Vern Stephens' notorious flirtation with the Mexican League, a matter of particular interest here given Junior's subsequent major role in one of the Red Sox darker interludes.

Rising to stardom with the historically woe begotten Browns during the war Stephens ranked high among the Game's young hot shots when normalcy returned in 1946. With the poor-mouth Brownies unable to meet his legitimate ($12,500) salary demands the colorful Mexican wheeler-dealer Jorge Pasquel -- a sort of Latin, Donald Trump in his day, however incongruous that may sound -- sensed the historic opportunity of making Junior the ultimate coup in his brazen raid of America's major leagues. It cost him a then staggering $175,000.

It's an important tale that's never been well told. I hadn't realized Junior not only signed with Veracruz but played a game, delivering the winning hit, before coming to his senses with the realization Happy Chandler was about to ban him from American baseball for life. Two years after his escape, the Red Sox bought him for huge bucks thinking they'd slug their way to a string of pennants. Wrong again! Seven decades later Junior remains a fascinating footnote in Red Sox history, not fully understood.

Whereas almost a century has passed since the White Sox -- with their "eight men out" -- bagged the 1919 World Series with the Reds in the heftiest baseball story ever told. The Journal seems obsessed with this subject. Last Fall, it exhaustively studied the 1921 trial that acquitted all eight only to have baseball's "higher law," as divined by Judge Kennesaw Landis, overrule.

In its latest take, the Journal focuses on the 1920 season when the blatantly corrupt Chisox actually did most of their "fixing," with the most glaring example being a series in Boston in which the fixers' antics bordered on the comic. Turns out Boston was central to the tragedy. The bookie who did much of the corrupting was Joseph "Sport" Sullivan, a Boston lad and pal of Eddie Cicotte.

It happened near a century ago so why should we need to know more let alone care? "Baseball Research Journal" answers that question resoundingly. And it is "Yes!"
Clark Booth is a renowned Boston sports writer and broadcast journalist. He spent much of his long career at Bostonís WCVB-TV Chanel 5 as a correspondent specializing in sports, religion, politics and international affairs.
Recent articles in the Culture & Events section