Culture
Lizzie Murphy, as she was known when people weren't calling her Spike, was already a baseball celebrity when she made her Fenway Park debut.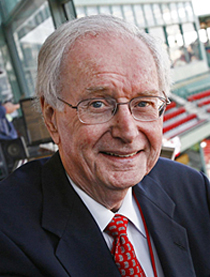 Ninety-eight years ago, on August 14, 1922, the Red Sox played host in an exhibition game to a team of all-stars from the American League that was filled out by several players from around New England. In the bottom of the fourth inning, "Spike" Murphy came into the game at first base for the all-stars. The crowd in the stands at then 10-year-old Fenway Park took notice because Spike's given name was Mary Elizabeth Murphy. She thus became the first woman to play against a major league team, and she is, to date, the only woman to have done so in a big-league ballpark.

Lizzie Murphy, as she was known when people weren't calling her Spike, was already a baseball celebrity when she made her Fenway Park debut. She used to tour New England playing for men's teams, and it was a pretty big deal when she came to town. Not a shrinking violet, she augmented her income by hawking autographed pictures of herself between innings.

This was several years before Red Sox (or Braves, for that matter) games were broadcast on the radio. People needing a baseball "fix" went to see their local teams play. Not very many people owned automobiles, and only those who lived in the city or its nearby suburbs had access to Fenway Park or Braves Field, so local teams and players had much more standing in the community than is the case nowadays.

In her only at-bat of that day, Murphy grounded to Red Sox shortstop Johnny Mitchell who, dismissively or not, flipped the ball to second baseman Del Pratt, who then relayed it to first for the out.

When Lizzie made her appearance at Fenway, it was only two years after women were granted the right to vote. In the century since then, there have been no women elected to national office, although that might be about to change. Still, females have made much more progress in politics than they have in baseball.

There has been only one other instance in which a woman reportedly played against major league competition on a big-league field. That was during an exhibition game at Braves Field in 1928. The woman who appeared in that game was -- wait for it -- Lizzie Murphy. There is no official record of what happened in that game -- or even if it took place at all -- but if it did, Lizzie, the pride of Warren, Rhode Island, apparently played in it.

There have been only two other women who are known to have played against major league teams. In 1931, the New York Yankees were due to play a game against the Chattanooga Lookouts on their way north after spring training. In anticipation of the event, the Lookouts signed a 17-year-old phenom named Jackie Mitchell, a female, to a contract. She was brought into the game in the first inning to face none other than the Sultan of Swat, Babe Ruth. The Bambino looked at a called third strike, then argued theatrically with the home plate umpire before returning to the Yankee dugout in perfectly good humor.

Next up was Lou Gehrig, who promptly swung and missed on three consecutive pitches, then sat down with a wide grin on his face. Tony Lazzeri followed. He was the only Yankee who had the temerity to foul off a Mitchell pitch before drawing a base on balls. Mitchell was then taken out of the game, thereby ending, unbeknownst to her, her professional career. The next day, when Commissioner Kenesaw Mountain Landis heard about what had gone on down in Tennessee, he immediately revoked Jackie Mitchell's contract.

The third woman to have played against big-leaguers was the greatest female athlete of the 20th century, Babe Didrikson. She was already famous for winning two gold medals (in the 80-meter hurdles, in which she set a world record, and in the javelin, setting an Olympic record) and one silver (in the high jump, which she tied for first place but was down-graded to second because of her form) in the 1932 Olympic Games. On March 20, 1934, she was brought in to pitch an inning for the Philadelphia Phillies in a spring training game against the Brooklyn Dodgers. Result: no runs, no hits, one base on balls. Two days later, she threw an inning for the Cardinals against the Red Sox in which she was shelled for three runs on four hits. Three days after that, she was back at it again for the New Orleans Pelicans when she threw two scoreless innings against the Cleveland Indians. Her one at-bat in that game resulted in a line-drive out. Commissioner Landis took no action because: 1) she was not under contract to any of those teams; 2) because the games were just exhibitions; and 3) because Babe Didrikson was famous and would have had public opinion on her side.

All of that took place before she even took up the game of golf and, under her then married name of Babe Didrikson Zaharias, went on to become the greatest woman golfer of all time.

Eleanor Engle would not be treated as kindly by a baseball commissioner as Didrikson had been.

In 1952, she was signed to a contract by the Harrisburg (Pennsylvania) Senators of the then Class B Interstate League. On June 22, she was in uniform and had already taken batting practice when word came down from then Commissioner Ford Frick and backed up by minor league Commissioner George Trautman that her contract had been voided.

Eleanor Engle never got into a game.

Frick later formalized his ruling by issuing an edict that banned all women from playing organized baseball. That rule has never been formally rescinded.

Ford's reason for the ban was that he suspected the Harrisburg team had signed Eleanor Engle as a gimmick to draw more people to their games. God forbid that baseball should ever do anything to attract more fans.

- Dick Flavin is a New York Times bestselling author; the Boston Red Sox "Poet Laureate" and The Pilot's recently minted Sports' columnist.
Recent articles in the Culture & Events section