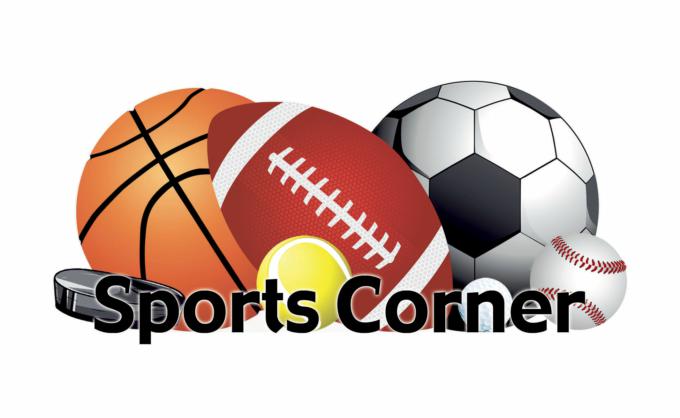 It was said of him that he could strike out in 10 different languages.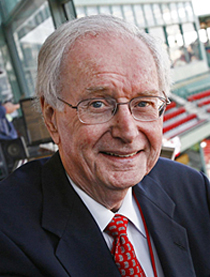 The release of the film, "The Catcher Was a Spy," has caused an uptick of interest in the career of Morris "Moe" Berg, the brilliant intellectual who also played baseball -- or was it the other way around?

The ranks of those with personal memories of him as a player are rapidly thinning. He retired after the 1939 season, yet he remains a well-known, yet unknowable character. He was well-practiced in the art of keeping secrets, especially those about himself.

Berg, in fact, was a spy for the U.S. government in World War II, involved in all manner of derring-do at the highest levels of intrigue. For more information on that, see the movie, or, better still, read the book on which it is based (same title).

It is his long career as a major league baseball player (1923-1939), albeit a third string catcher, that fascinates me. He jumped right into the major leagues after graduating magna cum laude from Princeton University with a degree in modern languages, but that was not the end of his intellectual pursuits; it was just the beginning. During off-seasons he studied at the Sorbonne in Paris and then earned a law degree from Columbia University. He loved languages, history, science, and you-name-it. He also loved baseball, and he loved the baseball life. It is that life to which he kept returning in the spring of every year when he could have been doing any number of other things.

He was an enigma, a man of mystery.

Upon passing the bar examination, he was hired by a Wall Street law firm, but found that he disliked the nitty-gritty of practicing law as opposed to the intellectual pursuit of learning about it in a classroom; so he gave it up in favor of sitting on the bench for a baseball team. He had a standing offer to teach at Princeton, but he was happier warming up pitchers in the bullpen.

In his years with the Red Sox he became a semi-regular at Sunday Mass in the Cathedral of the Holy Cross on Washington Street in Boston's South End. It wasn't for spiritual nourishment that he went there; he was Jewish, but he loved the sound of the Latin language in which Mass was said in those days. So off to church he'd go.

His fellow players were not at all put off by his intellectual pursuits, he was both affable and approachable; and he didn't seem to mind that he spent the vast majority of his time in the big leagues as a bench warmer. He had only one strict rule for his fellow players -- and everyone else, for that matter; no one was to touch any of the 10 or more newspapers he read every day -- no one. They were living things and not to be disturbed, he insisted.

When Dom DiMaggio was a rookie, he was assigned to room with Berg, then a coach. When Manager Joe Cronin came to his room to discuss something with Dom, Moe had carefully stacked his papers on the room's only chair. Cronin casually tossed them aside and took a seat. Sometime later Dom left the room to get something to eat. When he returned, the newspapers were gone as were all of Moe's possessions. In their place was a note, "Dominic, you have too many friends. My newspapers are too important to me." Someone had broken his rule, and that was enough for Berg to move out.

Unlike most bench players who are constantly lobbying to get more playing time, Moe was perfectly content to sit on the bench and talk baseball, or anything else, while the game was going on. The other players all liked him and were captivated by his intelligence, but none of them knew him very well. After the game (they were all day games back then) he was off pursuing other interests with other people.

He was a competent catcher, good at handling pitchers and possessed of a strong, accurate arm; but he was slow -- really slow. Casey Stengel likened him to a turtle running to first base. Added to that, he wasn't much of a hitter, .246 lifetime. And, although a big, muscular guy, he was 6 foot 1 and more than 200 pounds, he had little power. In 15 big league seasons he had a total of just six home runs. It was said of him that he could strike out in 10 different languages.

For all that, he was perhaps the most well-known third string catcher in baseball history. He was a great favorite of sports writers because of his baseball smarts, his wide range of interests, and his ability as a story teller. They gave him more publicity than most starting players back then ever got. Yet none of the writers knew him any better than the players did. He'd be sitting with them, charming and impressing them, and then, suddenly, he'd be gone, off to who knew where.

Most people were well aware of who Moe Berg was, but not everyone knew. An agent put together a book deal in which Moe would tell his life story. A young book editor, very excited about the project, met with him. But when it turned out that the editor thought he was talking, not with Moe Berg, the baseball player, but with Moe Howard of the Three Stooges, the deal fell apart.

It's just as well, book deal or not, Moe Berg was never going to tell all of his secrets to anyone.
Dick Flavin is a New York Times bestselling author; the Boston Red Sox "Poet Laureate" and The Pilot's recently minted Sports' columnist.
Recent articles in the Culture & Events section