Whether it is donations of their time or donations big and small; every single volunteer effort helps us answer the call of our Catholic faith to help any and all around us in need.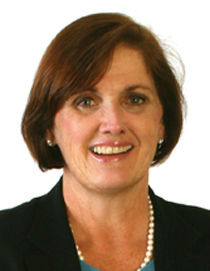 April is National Volunteer Month, and in this Jubilee Year of Mercy, we at Catholic Charities have many, many examples of the ways in which our volunteers have shown mercy to some of their neediest neighbors.

From the children and families of St. Cecilia Parish who make weekly donations of food staples to our food pantry, serving children and families in Dorchester, to the students of Emmanuel College who volunteer in a variety of service projects at St. Ambrose Family Shelter; here at Catholic Charities -- acts of mercy are abundant.

Over the past five years Catholic Charities' Young Professionals (YoPros) have devoted the 2nd Saturday of each month to service projects across the agency. These "Service Saturdays" are most often spent at one of our food pantries -- because that work is never done.

Other Service Saturday projects have included sprucing up the outside areas around Catholic Charities buildings -- planting and weeding gardens, maintaining playgrounds, mowing lawns and planting trees. YoPros have also spent time indoors -- cleaning and painting, getting rooms ready for new residents, and even organizing our storage areas!

The Notre Dame Alumni Club of Boston is another of our long term volunteer partners. Committing to three service projects annually, the group tackles tasks that are just too large for staff and individual volunteers to address. Things like landscaping projects, painting rooms in our home for teen mothers, helping to prepare Sunset Point Camp for the 400 young campers we welcome every summer -- no task is too daunting for this committed and generous group.

Spellman High School sophomores and juniors have been partners for the past three years. Spending a day of service in our programs, students have helped stock food pantries, read to children in our child care centers, helped with spring and fall cleaning at our women's shelter, and even helped refresh outdoor spaces after long, snowy winters.

Holy Cross, Boston College, Stonehill College, Northeastern University and Tufts University are among our many college partnerships with students serving as tutors and mentors for many of our youth and family serving programs. While businesses like auditing firms AAF and Brown Brothers Harriman have made service hour commitments to Catholic Charities programs a regular part of their corporate community service efforts. Archdiocesan Pastoral Center staff have also contributed to our efforts, holding Friends Feeding Families food drives and sponsoring days of service.

Our clients benefit throughout the year from the generosity of so many of our partnered parishes. Dozens of parishes, like St. Agnes in Arlington and Sacred Heart in Newton, sponsor holiday giving programs, while others, like St. Ignatius' Agape Ministry in Chestnut Hill, provide support for newly arrived refugee families. Parishes also regularly participate in our Friends Feeding Families campaign holding food drives throughout the year in support of our food pantries and basic needs programs.

From the grammar school students of St. Joseph's in Wakefield, who conducted a food drive as well as a "penny war" that raised more than $2,000 to the first graders at Pope John Paul II Catholic Academy's St. Gregory's School in Dorchester that collected more food than any other grade (and won a pizza party for their efforts!), young people have been amazing in their efforts to reach out to those in need. We are especially grateful to the students of St. John's Prep who volunteer at our monthly Saturday mobile food pantry bright and early on the first Saturday of the month--rain or shine.

While these parishes have been stalwart in their effort to assist us in aiding the less fortunate, we at Catholic Charities are always thankful for the ongoing support of the more than 3,000 volunteers who contribute to our mission. Whether it is donations of their time or donations big and small; every single volunteer effort helps us answer the call of our Catholic faith to help any and all around us in need.

Go to www.ccab.org to learn more about our volunteer opportunities.
Deborah Kincade Rambo is president of Catholic Charities of the Archdiocese of Boston.
Recent articles in the Culture & Events section