Boston pilgrims inspired by World Youth Day
---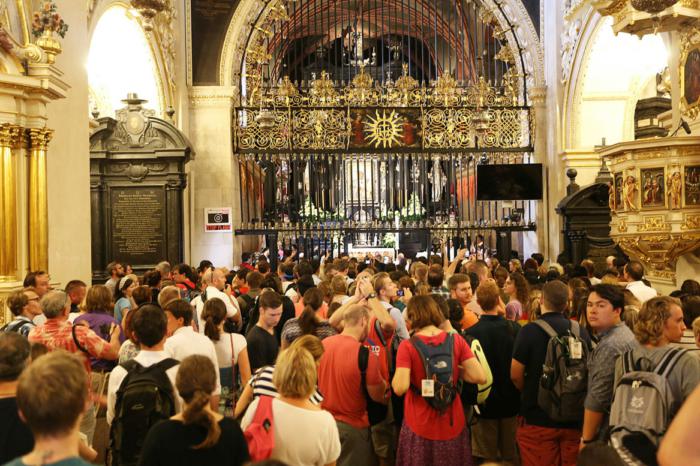 Pilgrims and priest attend Mass at Our Lady of Czestochowa. Pilot photo/George Martell
KRAKOW -- For Kyle Joy, it wasn't just the new people he met or the new cultures he experienced that served as highlights of his trip to Krakow, Poland for World Youth Day 2016, but it was also the people he traveled with.

"I've traveled with some of the most holy people I've ever met before in my life, and having gone to a very secular school in a very secular state, it's a very different experience spending time with these holy people, because rather than dragging you back, they push you forward," said Joy, who traveled to World Youth Day with his parish, St. John the Evangelist Parish in Townsend.

"Having these friends push you forward really exemplifies the beauty of Catholicism. We're all in it for each other and we all drive each other closer to God, and I think I've made friendships that will really last me a lifetime," he continued.

Joy and his fellow parishioners made up a larger group of around 370 youth, young adults, and leaders who traveled to this year's World Youth Day under the umbrella of the Archdiocese of Boston's Office of Lifelong Faith Formation and Parish Support, which organized and planned the trip.

While the event ran from July 25 to July 31, a number of those travelling with the archdiocese spent several extra days in Poland to visit some of its many places of worship.