N.H. brother on path to sainthood
---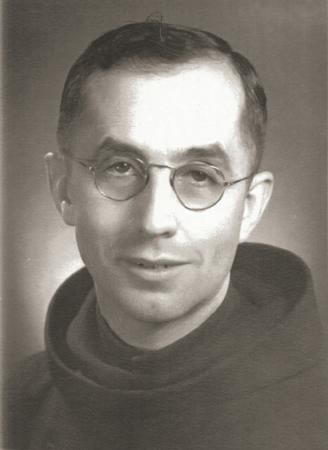 Brother Wiliam Gagnon Photo via stjog.org
The family would always get together whenever Brother William Gagnon visited New Hampshire from Canada.

"My father would go get him and take him out for clams. That was his big treat," said Yvette Leblanc McKenney, the niece of Brother Gagnon, a member of the Hospitaller Order of St. John of God.

Brother Gagnon died in February 1972 while serving the Catholic community in Vietnam, where he is buried. On Dec. 14, Pope Francis declared him venerable, recognizing that Brother Gagnon lived the three theological and four cardinal virtues to a heroic degree.

Venerable Brother William Gagnon, who grew up in Dover, N.H. in a French-Canadian family, is now on the path to possibly one day being declared a saint in the Catholic Church. If his cause continues to progress, he would next be beatified and ultimately canonized.

"I was just flabbergasted when I learned," said McKenney, 77, who did not know previously that Cardinal Angelo Amatao, prefect of the Vatican's Congregation for the Causes of Saints, would present Brother Gagnon's name to the pope along with a list of others during a Dec. 14, 2015 audience at the Vatican.

"We just can't believe this is happening to my uncle," McKenney said. "He's so deserving of it. He was so good to people. He was very caring."