Pope marks feast of St Ignatius by lunching with brother Jesuits
---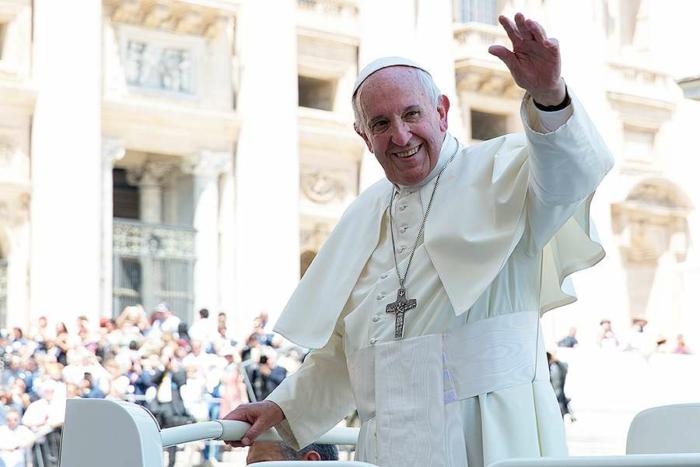 Pope Francis at the general audience in St Peters Square on June 21 2017. Photo credit: Daniel Ibanez 3 CNA
Rome, Italy, Jul 31, 2017 CNA/EWTN News.- To mark Monday's feast of St. Ignatius of Loyola, founder of the Society of Jesus, Pope Francis as usual visited his brother Jesuits at their General Curia house in Rome.

The Church's first Jesuit Pope, who is taking a break from all public audiences during July, was welcomed by the Father General of the Jesuits, Fr. Arturo Sosa.

Earlier in the day Pope Francis sent a tweet honoring St. Ignatius and asking for his prayers, telling his 35 million followers: "Like Saint Ignatius of Loyola, let us be won over by the Lord Jesus and, led by Him, place ourselves at the service of others."

Pope Francis has made a point to visit the Jesuits on the feast of their founder every year since his election.

Shortly after he was elected Bishop of Rome in 2013, Francis marked the July 31 feast of the saint by celebrating Mass at the Church of the Gesù, the mother church of the Jesuit order and where St. Ignatius is buried.

Every year since Francis has made a point to visit the order's headquarters, whether for lunch or for dinner, to celebrate the feast with his brothers.

St. Ignatius was born into a noble family in Guipuzcoa, Spain 1491. He served as a page in the Spanish court of Ferdinand and Isabella before becoming a soldier in the Spanish army.