My Brother's Keeper readying expanded Dartmouth facility
---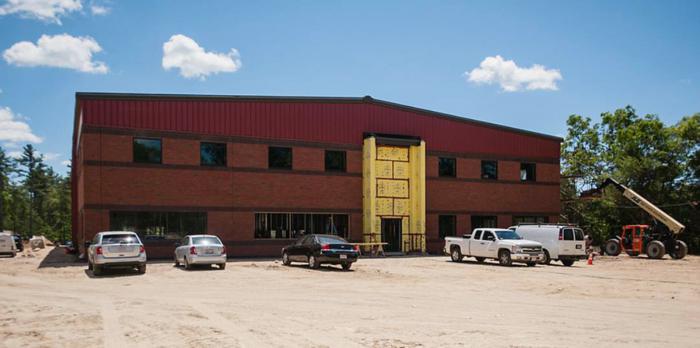 The new, expanded Dartmouth facility of My Brother's Keeper is expected to greatly expand the non-profit's ability to serve those in need. Pilot photo/courtesy My Brother's Keeper
DARTMOUTH -- As My Brother's Keeper plans to open its new 23,200 square foot Dartmouth facility by the end of the summer, leaders of the Christian non-profit look forward to bringing assistance and hope to new populations.

"We have heard from the people we serve and the people who serve with us that the work of My Brother's Keeper has really enriched their lives, both providing comfort and the love and hope of Christ to people," said president Erich Miller during a July 25 telephone interview with The Pilot that also included co-founder Jim Orcutt and Josh Smith, director of the new Dartmouth facility.

"If we did not try to bring it to another place, to another community... it would be like putting a basket on a lamp," Miller continued.

Founded in 1988 by husband and wife Jim and Terry Orcutt, My Brother's Keeper is a charitable Christian organization dedicated to providing furniture and food to families in need. The organization began out of the basement of Jim and Terry Orcutt's home, where, on a tight budget, the couple began collecting clothes and linens for families in need. It relies on donations to provide families with furniture and food.