How a college mission trip inspired a coffee business
---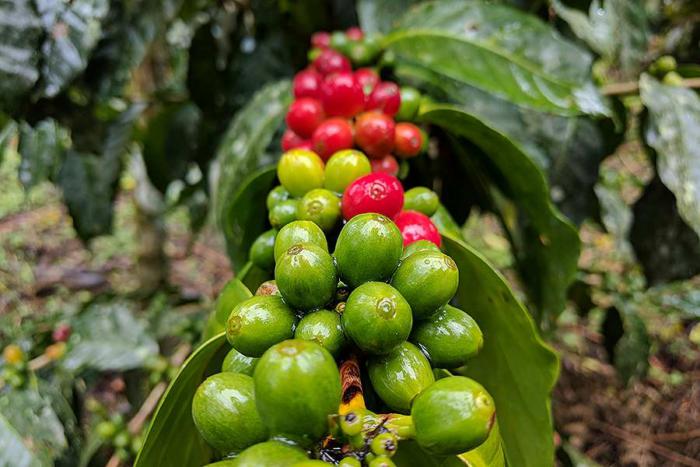 Coffee fruits in the process of ripening Courtesy of Levanta Coffee CNA
Tegucigalpa, Honduras, Jul 24, 2017 CNA.- When Matt Hohler was in college in 2010, he was a reluctant Catholic - and not a coffee drinker.

That year, his mom gave him a trip to a college Catholic conference as a Christmas gift. It was a conference with the Fellowship of Catholic University Students, which annually draws several thousands of college students seeking to know more about their faith.

Hohler was not thrilled.

"I remember being a bit sour about it," he told CNA. "I remember thinking I don't really wanna go, I thought it wasn't cool."

But he went anyway, had a great time, and came back with a pull on his heart to go on a FOCUS mission trip to Honduras, "even though I remember not even knowing where Honduras was at the time," he recalled.

He signed up for the trip, and the week he spent with FOCUS teaching catechesis in Honduras "was mind-bending to say the least."

What struck him most was the Honduras people's extreme generosity amidst the experience of extreme poverty.

"They just gave everything they had, and they had nothing," Hohler said.

That fascination with Honduras and desire to help those in need continued to grow, and eventually Hohler returned for a year to volunteer as an English teacher, a job he found through a connection from the trip.