Step outside the politics and encounter immigrants, bishop implores
---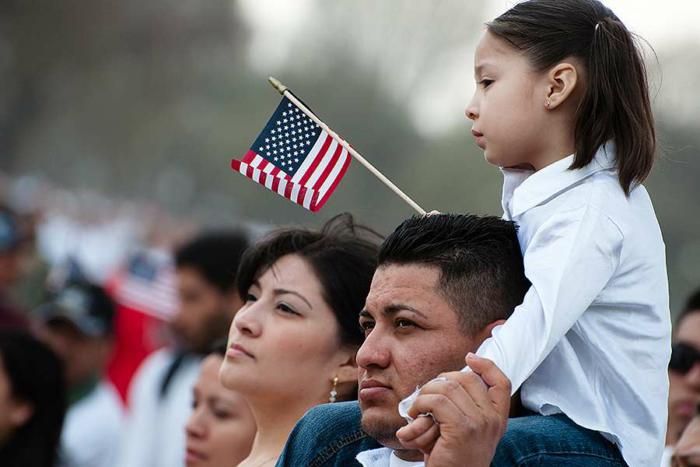 Immigrants rights activists. Photo credit: Ryan Rodrick Beiler Shutterstock CNA
El Paso, Texas, Jul 19, 2017 CNA/EWTN News.- A U.S. bishop on the border of Mexico hopes his new pastoral letter on migration will turn the hearts of Catholics to encounter their migrant brothers and sisters in a concrete way.

"It is first and foremost a reflection on the signs of the times by the light of faith," Bishop Mark Seitz of El Paso told CNA of his new pastoral letter on migration.

The letter is not meant to be "simply abstract," he said, but "has to come down to the daily life and daily realities."

Bishop Seitz's letter on migration, "Sorrow and Mourning Flee Away," was released on Tuesday.

He explained to CNA that the letter was prompted by reflection on the current situation for migrants in the U.S. At present in the country, there is a "great deal of fear in the midst of our migrant community," he said.

"We had all hoped that maybe there would be a different tone when a new president came into office, and we really didn't see much of a different tone" on immigration, he said.

It was by reflecting on this problem that his idea of a pastoral letter was born. The bishop hopes to teach Catholics and prod them to think about what Jesus said of the poor and the migrant.