What common ground could Trump and Pope Francis find?
---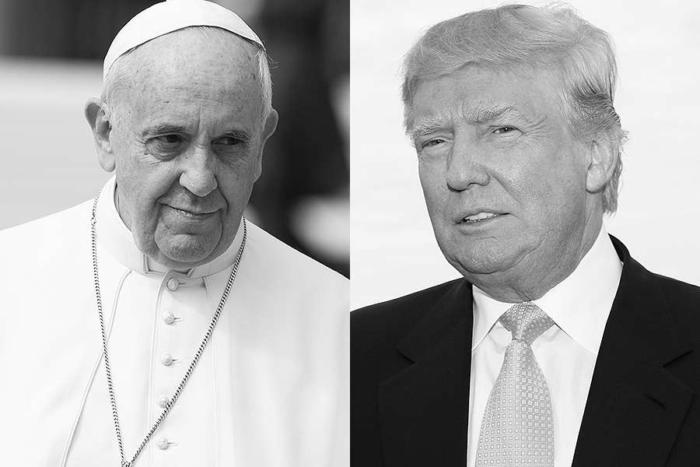 Pope Francis. Photo credit: giulio napolitano Shutterstock Donaold Trump. Photo credit: JStone Shutterstock CNA
Vatican City, May 22, 2017 CNA/EWTN News.- When Pope Francis was asked last week about his upcoming meeting with U.S. president Donald Trump, he made headlines for answering that he always tries to look for common ground.

Given that they have vocally disagreed on prominent issues in the past, what will the areas of shared agreement be?

The two are set to meet at the Vatican Wednesday, May 24, at 8:30 a.m., before Pope Francis' weekly general audience.

President Trump arrives to Italy May 23 after stopping in both Saudi Arabia and Israel as part of his first international trip, which lasts nine days. He will also attend a NATO meeting in Brussels on May 25 and a G7 summit in Sicily on May 26.

Perhaps the most prominent area of disagreement between Trump and Francis is immigration.

During a Feb. 18, 2016, in-flight press conference, the Pope was asked to respond to Donald Trump's immigration stand, particularly his threat to build a wall along the U.S.-Mexico border.

Pope Francis responded saying "a person who thinks only about building walls, wherever they may be, and not building bridges, is not Christian. This is not in the Gospel." However, he also said that he would "give the benefit of the doubt" to the political candidate.