Meet the monks who spend their lives praying for Ireland's priests
---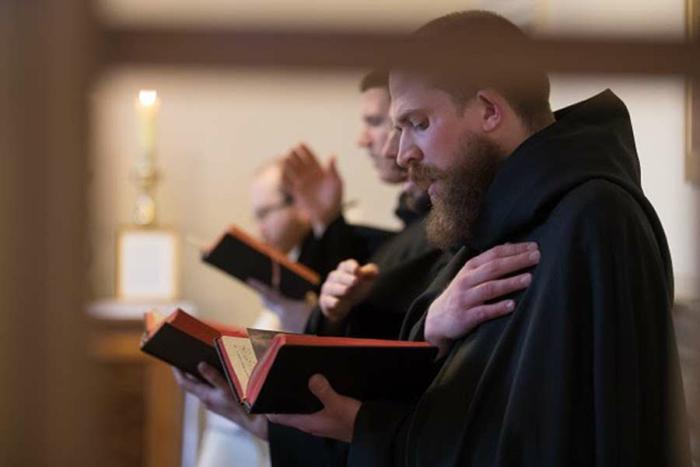 Silverstream Priory Benedictine Monks. Photo credit: Silverstream CNA
Dublin, Ireland, Mar 17, 2017 CNA/EWTN News.- Prayer, reparation and praising God are the focus of a new Benedictine priory in Ireland, which focuses especially on reparation for the sins of priests.

"It was never our predetermined plan to come to Ireland," Silverstream Priory's Father Benedict Anderson, O.S.B., told CNA. "But we believe that, through circumstances that we could never have foreseen, Divine Providence placed us here to play some sort of role, however modest, in the life of the Irish Church."

Silverstream Priory is the home of the Benedictine Monks of Perpetual Adoration of the Most Holy Sacrament of the Altar.

The priory is a former residence of the Visitation Sisters in Stamullen, a village about 22 miles north of Dublin. It is believed to be the first monastery established in Ireland's County Meath since King Henry VIII suppressed them.

"The Reformation, which was ruthlessly enforced in Ireland, dealt a near fatal blow to the monastic life, and it almost seems as if certain contemporary forces and trends are conspiring to finish it off completely," said Father Benedict, who hails from Colorado.