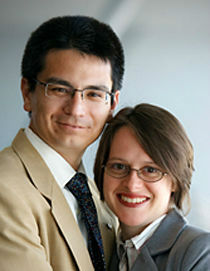 Asking 'why' on Marathon Day
---
"O gather up the brokenness/And bring it to me now/The fragrance of those promises/You never dared to vow. The splinters that you carry/The cross you left behind/Come healing of the body/Come healing of the mind. And let the heavens hear it/The penitential hymn/Come healing of the spirit/Come healing of the limb." (Leonard Cohen, "Come Healing")

Anyone living in Boston probably has a story to tell about Marathon Day 2013. How many degrees of separation exist between any one of us and this inexplicable evil?

Where is God in all this, the heart demands? As we overheard one man repeating to himself in a coffee shop along the race route (minutes before it was cleared by police): "Why? Why would someone do such a thing?" A "why" such as that seems to be spoken to no one in particular, but in fact there is an addressee: it is God. Even non-believers insist on answers from the God they say doesn't exist. Whether believer or not, the "why" addressed to God is the most painful. It is like a "why" addressed to a beloved friend who appears to have failed.

Suffering breaks our heart, interrupts the routines of living we have grown used to, leaves us raw, bleeding, exposed, sinks us in the depths of the world's crying brokenness. "Save me, God, for the waters have reached my neck. I have sunk into the mire of the deep, where there is no foothold" (Psalm 69:2-3).