New faith formation program set to launch next Lent
---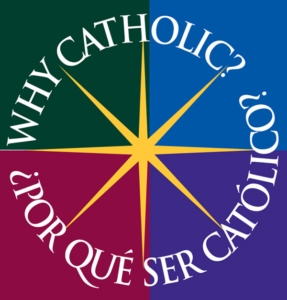 BRAINTREE -- Next year, local Catholics will once again have the chance to gather in small groups to discuss their faith, this time around the catechism and the Bible.

"I've come to appreciate that small faith-sharing groups are essential to the life of the Church these days," said MaryAnn McLaughlin, co-director of the archdiocese's Worship and Spiritual Life Office. "One of the things that's happening in small groups is that people are learning the language of the faith."

In Lent 2012, the Archdiocese of Boston will participate in the Why Catholic? program, a faith formation program spearheaded by New Jersey-based RENEW International, an organization that promotes spiritual renewal among today's Catholics.

Why Catholic? is based on the four pillars of the Catechism of the Catholic Church -- prayer, doctrine, the sacraments and morality. Each theme is explored over 12 small-group sessions that include prayer, reflection and discussion. The program begins with the topic of prayer, and continues into Catholic teaching, the sacraments, and living the Catholic faith.

McLaughlin said that Why Catholic? blends Scripture and catechism to allow participants to "reflect in prayer on Scripture, prayerfully on the catechism and talk to one another on questions that provide a prompting for conversation."

"In order for us to evangelize we need to have a language to articulate what we believe and what we live," she also said.