Culture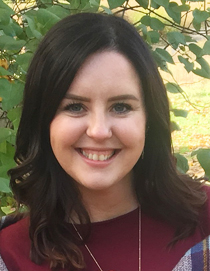 Americans rejoiced on Nov. 11, 1918, when an armistice was reached with the German Empire, effectively ending World War I. This Sunday marks the 100-year anniversary, which calls us to look back on the men and women of the Archdiocese of Boston who contributed to the war effort.

As the United States entered the war in 1917, Massachusetts servicemen were among the first soldiers deployed to Europe to the already war-torn battlefields of France on the Western Front. Soldiers wrote home to tell of their experiences trekking through England and France, camping in villages on their way to the firing line, and remarking about the aid received from their home parishes in the Archdiocese of Boston.

Holy Trinity Church, an historic German parish in Boston's South End, published letters from parishioners in their monthly messenger, Monatsbote. Each edition of the Monatsbote in 1918 also reported on news from the parish's Knitting Circle, whose members worked feverously throughout the war years to knit sweaters and socks to be sent over with a sewing kit to "their boys." The boys then wrote home to thank their fellow parishioners for their comfort kits.

As the country celebrated the end of the war in November 1918, and the women's Knitting Circle of Holy Trinity Church let out a sigh of relief for they could finally drop their knitting needles, work lay ahead for priests in and around the battlegrounds. Whole villages in France were destroyed, leaving the citizens left to pick up the pieces. Many historic churches were in ruins and priests assisted with rebuilding both the houses of worship and the spirits of their parishioners.

Unfortunately, the celebration of war's end was short-lived. Just 20 years later, nations would come to see a second World War, one far more heinous than the last.

To commemorate the armistice, a temporary exhibit will be on display at the Archdiocese of Boston Pastoral Center in November to highlight archival collections pertaining to the World War I. On view will be excerpts from the Monatsbote, photographs from William Cardinal O'Connell's visit to Camp Devens in June 1918, and images of post-war France and the priests that helped rebuilt the many communities in ruin.

Additional photographs related to the World War I exhibit will be featured on the new Archdiocese of Boston Archives Flickr page at www.flickr.com/photos/bostoncatholicarchives/.

- Ashlynn Rickord is an archivist of the Archdiocese of Boston.
Recent articles in the Culture & Events section