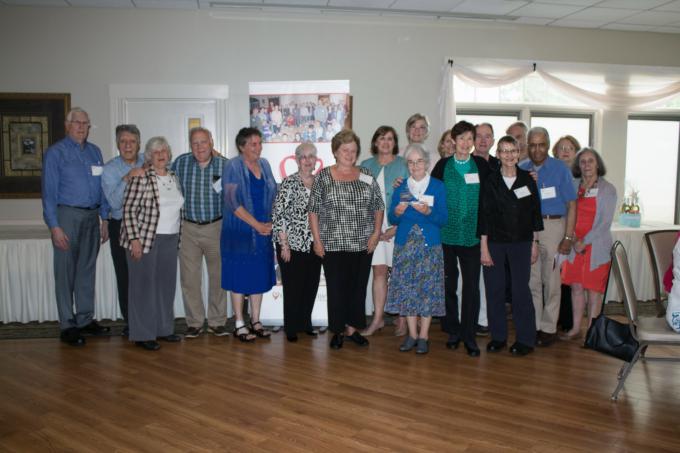 We wouldn't be able to help nearly as many people as we do in our community without the help of all of our volunteers...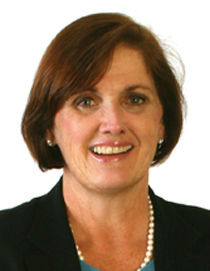 Volunteerism is the lifeblood of the work we do here at Catholic Charities. It is the spirit of altruism distilled down to its truest form. We enjoy the assistance of the many who volunteer to help us carry out our mission to build a just and compassionate society rooted in the dignity of all people.

Recently, we were able to honor several such volunteers for their selfless service at our Annual Volunteer Appreciation Luncheon. This month, I'd like to use this space to recognize each recipient of the Extraordinary Service Award for their invaluable contributions to the work that we do.

Catherine-Ann Creegan has been a dependable and indispensable part of the Merrimack Valley Catholic Charities team. A long-time volunteer at our Lowell Food Pantry, she's always ready to help and goes above and beyond simply handing out dry goods and produce to the clients despite being 80 years old. Though she may be short in stature, she is a giant in heart.

Kathleen Elcock has assisted at Nazareth Child Care in Jamaica Plain for five years; helping our staff in the classroom and supporting them both with curriculum planning and implementation. As a retired teacher, Kathleen uses her experience to mentor teachers in their classrooms and support children and their families. Because of her generosity and effort, Nazareth Child Care was able to support all of our families in need during the holidays. She has been a wonderful ambassador for Catholic Charities Child Care and we are so lucky she chooses to volunteer with our program.

Marcia McDonnell is extremely dependable and goes above and beyond in giving her time to Catholic Charities. In addition to her nine years of assisting with client intakes at the Brockton food pantry, when we rolled out a new database, she agreed to join the Database Rollout Team. More recently, she assisted the client database coordinator in reviewing instruction materials and writing an Excel macro to help streamline reporting for the chaotic time we call Thanksgiving. Marcia always goes the extra mile in everything she does. The entire staff at Catholic Charities South appreciate Marcia and her willingness to give so generously of her time and talent.

Marion LeBlanc has been coming in on Friday mornings to man Catholic Charities North's front desk since 2008. She greets staff, students and visitors with patience, understanding, a smile and an unmistakable touch of humor. The entire staff at Catholic Charities North are delighted to honor her for her years of dedicated service to Catholic Charities, as our Extraordinary Volunteer of the Year, and to celebrate her 90th birthday!

Sister Monica Madden volunteers not only with us at Catholic Charities, but also with several other organizations in the South Boston Community. She has been volunteering at the Laboure Center for over 10 years. She works quietly, efficiently and with vigor. We can always count on her. Her work ethic and her desire to be part of the mission inspires us all. Sister Monica's life work is serving others, and Laboure Center has truly benefitted and been enriched by her friendship, service and of course always -- her sense of style.

Leonard Rosario has been volunteering at the Yawkey Center food pantry in Dorchester for 10 years. He comes in at 5 p.m. for the "late shift" to clean and stock the shelves. And that's after he's already worked a full day at his day job! As you can imagine after serving over 100 families in a day, cleaning up the food pantry can be a daunting task. Staff and volunteers strive to have clients see a clean and orderly pantry every day. Leo makes it look easy, and we all appreciate his dedication and hard work.

And the final Extraordinary Service Award presented this year was given to all of our POWR Volunteers. The Parishes and People Organized to Welcome Refugees Program, or POWR, sites include groups from Sacred Heart, Our Lady's Collaborative in Newton, Holy Trinity United Methodist Church in Danvers, New Roads Catholic Collaborative in Belmont, Reading POWR Program, and the Parish of St. Ignatius.

Our POWR volunteers have successfully sustained our Refugee Resettlement program, providing a tremendous amount of support to newly-arrived refugee families and easing their transition into their new lives in Boston. We cannot thank them enough for their hard work, dedication and empathy.

We wouldn't be able to help nearly as many people as we do in our community without the help of all of our volunteers, and look forward to honoring more deserving recipients of this award next year.

If you would like to get involved in the work we do at Catholic Charities, please visit ccab.org.
Deborah Kincade Rambo is president of Catholic Charities of the Archdiocese of Boston.
Recent articles in the Culture & Events section