Question Corner
In fact, Pope Francis has spoken on a number of occasions of hell as a real and final destination for serious sinners who do not repent.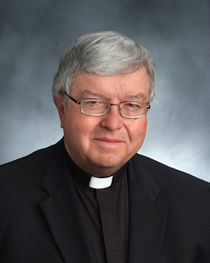 Q. Did Pope Francis just say that there is no hell? (Chesapeake, Virginia)

A. No. Pope Francis did not say that there is no hell. That misinformation comes from a March 2018 article in the Italian newspaper La Repubblica. The article -- written by that newspaper's co-founder and former editor, Eugenio Scalfari -- claimed that the pope had told Scalfari in a recent conversation that "the souls of those who are unrepentant, and thus cannot be forgiven, disappear" and that "hell does not exist; the disappearance of sinful souls exists."

In a statement in response, the Vatican (in notably low-key fashion, apparently so as not to offend Scalfari, with whom the pope has had frequent conversations) said that Scalfari's piece was "a product of his own reconstruction" and that "no quotes of the aforementioned article should therefore be considered as a faithful transcription of the Holy Father's words." Scalfari, a 93-year-old avowed atheist, has admitted that he does not take notes or use a tape recorder when doing interviews with the pope.

In fact, Pope Francis has spoken on a number of occasions of hell as a real and final destination for serious sinners who do not repent. In 2014, for example -- speaking to families of those victimized by the Mafia -- the pontiff pleaded with members of the Mafia to turn their lives around. "Convert," said Pope Francis, "there is still time for not ending up in hell. It is what is waiting for you if you continue on this path."

The Catechism of the Catholic Church says, "The teaching of the church affirms the existence of hell and its eternity. Immediately after death the souls of those who die in a state of mortal sin descend into hell, where they suffer the punishments of hell, 'eternal fire.' The chief punishment of hell is eternal separation from God, in whom alone man can possess the life and happiness for which he was created and for which he longs" (No. 1035).

Q. I am a divorced and remarried Catholic and have been asked by my grandniece to be her sponsor for confirmation. Forty years ago, I was divorced and remarried. At that time, I was told by my pastor that I could not receive Communion, and so I have not done so for all these years. I still, though, go to Mass every Sunday, believe in Jesus as my Lord and God, and try to live a good Catholic life. But does this mean that I cannot be her sponsor? (Baltimore)

A. A sponsor must be a practicing Catholic eligible to participate fully in the sacramental life of the church, including holy Communion.

The church's Code of Canon Law expresses it this way: "To be permitted to take on the function of sponsor a person must ... be a Catholic who has been confirmed and has already received the most holy sacrament of the Eucharist and who leads a life of faith in keeping with the function to be taken on" (Canon 874).

That prescription is commonly taken to require full sacramental eligibility. The reason is that a sponsor serves as a role model in the faith for the person being baptized or confirmed and so, logically, must be able to share completely in the church's sacramental life.

And so, sadly, at this time you would not be able to be a confirmation sponsor for your grandniece. I certainly compliment you, though, on remaining faithful to Mass attendance over all this time. That is exactly as it should be; you are still a member of the Catholic Church and you no doubt benefit spiritually from your regular presence at Mass.

(You would also, by the way, be able to receive the anointing of the sick when seriously ill and to have a Catholic funeral.) But have you ever thought about talking to a priest about your particular situation? It may be that an annulment of your first marriage is possible, so that you could return to reception of the Eucharist (and be able to be a sponsor).
Father Kenneth Doyle is a columnist for Catholic News Service
Recent articles in the Faith & Family section