Pennants are not won in December. And teams proclaimed to have done so are destined -- more often than not -- to fail.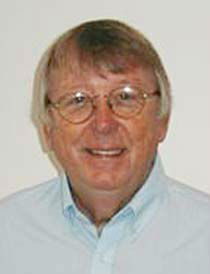 No matter what you may have read or heard in recent days, the most spectacular off-season antics in the checkered history of the Boston Red Sox occurred 69 years ago. It produced a thunderclap that rocked Baseball's entire firmament raising fears for the game's ultimate sanctity and predictions of a Red Sox reign of terror that might last a generation.

On consecutive gray mid-November evenings in the wild and crazy year of 1947 Boston traded eight players and $375,000 to the woebegone St. Louis Browns for eminent slugger Junior Stephens, highly esteemed pitchers Ellie Kinder and Jack Kramer, and battling Billy Hitchcock, a useful utility player considered a hero for his distinguished World War Two service.

Though an interesting collection, the eight journeymen shipped to St. Louis included not a single starter, nor prospect worthy of making Boston's roster. Scrappy infielders Eddie Pellagrini and Sam Dente were the best of them, although pitchers Al Widmar and Jim Wilson did manage to win some games eventually. But this deal was all about the money. The desperate Browns were moving onto life supports on which they'd slowly expire over the next six years. The $375 grand essentially saved them, if only momentarily.

And it was in fact a helluva lot of money for the times; then the most ever packaged in a multi-player transaction. All of which was regarded as a horrible precedent. Roundly denounced as "larceny" it sparked outrage all over the Baseball Republic inspiring fresh derision of Tom Yawkey for once again playing Daddy Warbucks by lusting to "buy" a pennant as if it were a trifle in a pawn shop much as he'd ingloriously tried and failed to do with his purchase of Connie Mack's distinguished but aging flotsam (Foxx, Grove, Cramer, Higgins, Miller, Walberg, etc.) during the Depression. Toasted in Boston, Yawkey was deemed a vulture elsewhere.

But what most lingers about all this happy nonsense is the deduction it stirred. Unanimous was the view that adding Stephens' awesome right-handed power plus the hurlers Kinder and Kramer to a staggering line-up already featuring Messrs. Williams, Doerr, Pesky, DiMaggio, Tebbetts, etc. would be fatal to the League's competitive balance. The "Gold Sox" -- as they were widely and sarcastically dubbed -- were universally conceded the 1948 pennant and proclaimed, "a dynasty." Hurrah!

It's good for a laugh now because you of course know "the rest of the story"; of how the '48 season ended up in a humiliating playoff-defeat, and '49's in a brutal meltdown in New York, with more of the same in '50 and '51, until '52 when the alleged "dynasty" flamed-out totally and the Red Sox wandered off into their "wilderness years,'' where they remained exiled until 1967.

Ah, but that was then and now it's a very different game that we're talking about, says you. "Yes and No," says I.

For sure, $375 grand is now chump-change. But money remains the game's mighty force; indeed, never mightier. More than ever, the poorer or more prudent teams sell stars or let them wander away into free-agency as a means of competing, if not surviving, while other richer or more daring ones drool over opportunities to pluck them near no matter the price. The practice is so wide-spread it no longer inspires derision.

But does it work any better? Ah now, that is the question. This much, however, you can take to the bank, Pal. Pennants are not won in December. And teams proclaimed to have done so are destined -- more often than not -- to fail.

Is this then a prediction that Chris Sale will bomb in Boston while the much cheaper striplings sent to Chicago in exchange will lead the White Sox to glory? No!

Moreover, we don't do predictions in this space. But we do delight in raising -- shall we say -- red flags. In that regard, may we suggest you may have learned something from hitting the David Price jackpot a year ago. You should further keep in mind that Price was even more highly regarded than Sale.

The Red Sox have Price because no one else would pay his price. And they now have Sale because they were willing to also accept his price and that too will prove -- when you factor how much the investment of the departed Yoan Moncada continues to cost them -- to be very high.

The art of buying pennants has always been dubious. And yet buying "Big" will never lose its allure, no matter how dubious. Not as long as the illusion of a pot of gold sitting at the end of the given rainbow persists.

After all, how many championships do you think the Yankees can essentially trace to their bold -- for that time -- purchase of a single character from your then woebegone Boston Red Sox. His name was Babe Ruth.
Clark Booth is a renowned Boston sports writer and broadcast journalist. He spent much of his long career at Bostonís WCVB-TV Chanel 5 as a correspondent specializing in sports, religion, politics and international affairs.
Recent articles in the Culture & Events section