Baseball is awash in cash. The charms of parity convince even the sad sacks they're only a single masterstroke shy of contention. Everyone's eager to deal.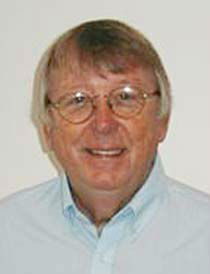 It's pushing a quarter century since Major League Baseball experienced its last and gravest labor catastrophe. But the lingering horror over the meltdown that aborted the 1994 season cancelling the World Series just won't go away. Hence an eerie dread pervades every parley that tinkers with the precious CBA -- Collective Bargaining Agreement -- that regulates the historically cantankerous relationship of owners and players.

Seems ridiculous -- at least now that the deal's been settled guaranteeing joy and riches for another five years -- but whispers of lockouts, job-actions, and other such nasty incursions abounded as the clock would down on the CBA-renewal talks, lately completed to everyone's apparent satisfaction. Had it been otherwise it would have been certified madness. But that's always been so and it's hardly deterred them in the past.

Maybe a certain wisdom has invaded the process. More likely it's a mere matter of the combatants -- whatever their historical hang-ups or limited reasoning -- finally having had it drummed into their thick skulls that it doesn't get any better than what they've got. End of argument!

And so another merry Hot Stove Season is off and running. With a skimpier free-agent field, hideous contracts ranging in many tens of millions won't be as much the rage. David Price can be thankful he came out last year. But new thinking in the game encourages greater player movement. Salary dumps are fashionable. Stars are on the block. Unproven, unshaven phenoms have unprecedented value. Baseball is awash in cash. The charms of parity convince even the sad sacks they're only a single masterstroke shy of contention. Everyone's eager to deal.

That buzz, combined with the elation over the CBA resolution made this year's annual Winter Meetings the most anticipated in a decade; all of it launched by a ceremonial moment perfectly in tune with the proceedings.

We speak of the Veterans' Committee Hall of Fame deliberations; once eagerly anticipated but in recent years much less so as the process has been twisted and tweaked in ways aimed at keeping people out of the Hall, not getting them in. It was at least refreshing to have the 16 Vets' electors -- impaneled in what was quaintly called the "Today's Game Era Committee" -- manage to mint two new immortals after electing only three in the previous seven years.

But the choices were predictable. Because "the fix" was in. Ex-Commissioner Allan 'Bud' Selig! And on his first try, no less! Give me a break, says I. Let us gracefully call this pick "a bag job".

As Commissioner for a full baseball generation, Selig had one great accomplishment. He made everybody a ton of money; Owners, Star players, Journeymen players, Executives, Hangers-on, Utility infielders, baseball commissioners, Bat-boys, even the Media. He multiplied everyone's profits and a grateful institution, still drooling at its collective mouth, now rushes to reward him handsomely.

One reluctantly concedes that Selig -- for both better and worse -- had considerable impact and was thus destined for Cooperstown eventually. But he should have been forced to wait. In fact, that should have been demanded. His incessant meddling with the game's dynamics were enough in my book. But his many deceits along the way -- only beginning with the wily intrigues he pulled-off to get the job -- were equally sufficient grounds. Above all there was the Performance Enhancement crisis; drugs and steroids. It was the most important issue he faced and he butchered it, then had the gall to heap the blame on the Players Union. A little penance for that alone was in order, at a minimum.

Less annoying, maybe, was the choice of John Schuerholz; a steady, responsible, and dutiful company man who built three fine organizations while making precious few waves. Schuerholz is a classic example of the Baseball statesman who'd be called "a true party loyalist" if his game had been politics. Not that there's much difference between the two artful dodgers.

Undeniably, Schuerholz commands respect and his selection is hardly undeserved. But you'll have a hard time convincing me that his impact on Baseball let alone his achievements therein were comparable to those of George Steinbrenner, who was once again on the ballot and once again emphatically rebuffed. Now there's a chap who made "waves". And still paying the price!

Such a pity; Bud and the Boss would have made a terrific combo. It's interesting that of the three men who arguably have done the most to shape (again, for better or worse) the contemporary game -- Selig, Steinbrenner and Marvin Miller -- the only one who gets enshrined is the Ultimate Insider.

A Bag Job? Why of course, Old Sport. What more might you expect.
Clark Booth is a renowned Boston sports writer and broadcast journalist. He spent much of his long career at Bostonís WCVB-TV Chanel 5 as a correspondent specializing in sports, religion, politics and international affairs.
Recent articles in the Culture & Events section