Madden's premise being that it only takes one outrageously foolish signing to open the floodgates of another obscene free agent frolic magically transforming mop up hurlers and journeymen fly-chasers into certified plutocrats overnight.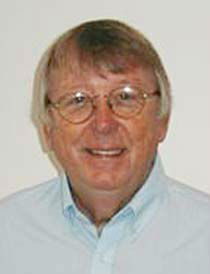 Have stray observations and random complaints to offer for your sports dining pleasure while waiting for the annual winner of baseball's "One Dumb Owner of the Year" laurels to declare himself. The sucker who bites for Edwin Encarnacion's ridiculous demands should have no trouble copping the coveted honor this year.

Not that Encarnacion lacks value. The swarthy ex-Blue Jays slugger can hammer with the best, as his 42 dingers and league-leading 127 ribbies glibly attest. But a five-year, $125 million deal for a lead-footed, defensively plodding, 34-year old with a pleasant personality but .266 lifetime batting average? Moreover, it's reliably reported $25 million per is the minimum he seeks. Surely you jest, Sir.

It was Bill Madden, a learned baseball scribe long of New York Daily News, who minted the "One Dumb Owner" tag. Madden's premise being that it only takes one outrageously foolish signing to open the floodgates of another obscene free agent frolic magically transforming mop up hurlers and journeymen fly-chasers into certified plutocrats overnight. Some believe the Yankees' Cashman-Steinbrenner brain trust retired the prize when they fell in love with Jacoby Ellsbury three years ago, conferring on him at least twice what he's worth.

Since then, Brian Cashman's had his own Road-to-Tarsus moment. Now piously claiming to see the light, he renounces such folly. With seasoned profligates -- Yankees, Red Sox, Dodgers, Tigers, Angels, etc. -- abstaining, Encarnacion could get stiffed although we'll believe that when we see it. A week ago avowed mediocrity Andrew Cashner -- 5-11 with a 5.25 ERA last season -- landed a $10 million deal for next season.

When you hear rumors of the players considering a walk-out in the ongoing labor talks feel free to laugh.

The numbers are in and down

Meanwhile we have a burgeoning crisis in the NFL where the guarantee the owners have long enjoyed of quantum annual leaps in piggish profits is no longer a lock. Stop the presses!

Television numbers are their gravest concern; TV having been football's golden goose since its historic emergence as America's favorite parlor game in the late-fifties. At mid-season, Monday Night Football ratings were down 20 percent, Sunday night's 23 percent, Thursday night's even more, overall ratings dramatically down across the board. Too much football, perhaps?

Or is it more precisely a matter of too much dull football, too often matching dreary mediocrities equalized by artificial parity, in games that run too long and too slow, have too many interruptions, commercial delays, replays, featuring inept officiating, dumb penalties, bad sportsmanship by out of control performers. Might America even be tiring of NFL carnage, it's over the top violence leading to grievous injury; all of which may be turning off a whole generation of would be worshippers and potential combatants.

We're talking upheaval here. It's vital. Dealing with it must begin in the NFL. When the hammer comes down on those profits, that should get 'em going.

The sphinx of Foxborough

Of growing concern in pro-sport are the sly games coaches, managers, officials at all levels of authority play with the reporting of injuries. Fudging of such facts has always been part of the Show and grudgingly tolerated. Gamesmanship is the game within the game. But outright deceit and manipulation of regulations reasonably in place are another. They're going too far, notably in hockey and football.

Otherwise an admirable fellow, the Bruins Claude Julien is way out of bounds this season. His evasions about injuries sustained by such key characters as Brothers Backes, Bergeron, and now Chara are increasingly defiant amounting to deliberate distortions of his team's state and prospect, game to game. The media charged with the responsibility of giving accurate assessments of all that have a right to be infuriated. Patrons, who pay dearly for the privilege, should know who can play; and why those who aren't can't.

The utter master of this monkey business is of course Pat's Commandant Bill Belichick. And with injuries being the biggest factor in pro football it's obviously where this dubious business is most pertinent. Nobody fudges the injury-issue -- the reporting and accuracy and/or lack thereof -- more deviously than our Boy Bill. He had Tom Brady posted as physically "questionable" for about seven years during which span his star QB never missed a snap. But then Bill's mastered every trick; in or out of the book.

There's doubtless much method in Belichick's apparent madness on this matter. But that too remains his secret.

And this closing note on Boss Belichick's increasingly curious team. I was struck the other day by the observation of the Herald's estimable scribe Steve Buckley when he noted after the Pats dispatched San Francisco that they didn't actually "feel" like an 8-2 team in a season that oft "seems sullen and joyless." He's on to something, I thought.

And now after narrowly surviving the ragtag Jets they "feel" even less a 9-2 team. But that's what they are. Might the whole be less than the sum of its parts? Strange!
Clark Booth is a renowned Boston sports writer and broadcast journalist. He spent much of his long career at Bostonís WCVB-TV Chanel 5 as a correspondent specializing in sports, religion, politics and international affairs.
Recent articles in the Culture & Events section