Tens of thousands of grandparents across Massachusetts have traded the carefree joys of being a grandparent for the rigor and responsibility of child-rearing.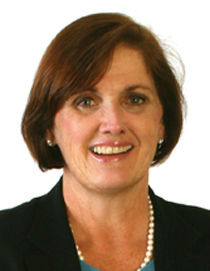 Earlier this month, we observed National Grandparents Day -- a day to recognize and celebrate the very special relationship and unconditional love that is shared by grandparents and their grandchildren.

Sadly, we know that grandparents raising their grandchildren (grandfamilies) are the fastest growing segment of the population in Massachusetts. Tens of thousands of grandparents across Massachusetts have traded the carefree joys of being a grandparent for the rigor and responsibility of child-rearing.

Today, many of the grandchildren in the care of their grandparents are there because parents are experiencing mental health, drug and or alcohol problems. The ongoing opioid crisis has certainly contributed to the need for more children to be cared for by their grandparents. Other children come into grandparents' care for a variety of reasons: having incarcerated parents, parents on military deployments, or even parents working multiple jobs that simply need the extra help and support to make ends meet.

In their new roles, grandparents often face a wide array of new struggles. Issues like permanency planning, new financial burdens, the guilt resulting from their children's struggles, and managing the educational and emotional needs of their grandchildren while managing with their own health needs.

Bill and Pam, both in their 70s, are grandparents who have stepped in to help care for their two granddaughters, Julie, now 7, and Crystal, 5.

Their story begins five years ago, when their daughter Heather, a loving wife and mother, sustained life-threatening injuries and lost her husband Bruce in a car crash. Heather's recovery took over a year of painstaking rehabilitation and therapy. During this time, she lived in agony and became addicted to her pain medication. With Bruce gone, the responsibility of providing for the family was on the young mom's shoulders. She did get a job, but with no college education and little work experience, her wages were a far cry from what her husband had earned.

Struggling to cope with pain, financial stress, and loneliness, Heather turned more and more to her pain medication for comfort. Gradually, as the need to relieve her pain became stronger, she could no longer care for her young family, so she turned to her parents for help.

Bill and Pam found it was so heartbreaking to see their daughter in such anguish and their beloved grandchildren fearful that they could lose their only surviving parent. They soon realized that they all needed outside help, so they turned to Catholic Charities.

Bill and Pam and their grandchildren attend one of Catholic Charities' many support programs. Here they meet with other grandparents in similar circumstances. The program offers support to the children and other family members of those in recovery programs. Bill and Pam are grateful that they can receive the support they need for their family as they gain a greater understanding of their daughter's struggle with addiction.

Catholic Charities offers support groups for grandparents raising their grandchildren in a number of communities including Lowell, Wilmington, South Boston and Brockton, and is hoping to soon offer a group in Haverhill. Much of the support group discussion involves peer support, as group members offer advice and information and share their experiences with one another. Grandparents are often able to learn simple and cost-effective ways to improve their quality of life -- especially when household budgets do not allow for many extras.

Most of all, the support groups can help grandparents feel less isolated and alone as they assume their new and often challenging grandfamily responsibilities.

We at Catholic Charities are committed to ensuring a promising future to every child. It is not enough to simply provide direct support to the children of our community; we must also provide a helping hand to those raising them.

To learn more about our services go to www.ccab.org.
Deborah Kincade Rambo is president of Catholic Charities of the Archdiocese of Boston.
Recent articles in the Culture & Events section