If the Cubs win expect the rowdiest night in that toddling town since Mrs. O'Leary's cow kicked that lantern over in her shed. If they lose, it will be Chicago's cruelest moment since the crosstown White Sox took a dive in 1919.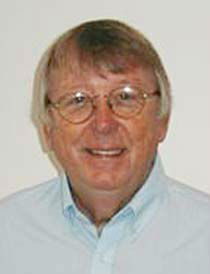 Hereabouts it may be little noted, with your Town Team riding high with three weeks to go. Similar indifference can be expected in LA, Texas, St. Louis, maybe even New York.

But in nonaligned baseball territories and sectors of the culture where allegiances are less passionate there are three potential runaway favorites, with all three up from the deepest of historical dredges. We speak obviously of those long woebegone Cleveland Indians, the offspring of Washington's least distinguished Senators, and those eternally cuddly if oft pathetic Cubbies of Chicago.

Everyone pulls for the loveable and star-crossed loser, wronged by the fates so long their suffering is ridiculously romanticized and huge faults forgiven. It's a very American thing. No team has ever benefited more from this curious dispensation than your Red Sox (1919-2003) who managed to twist the mindless bungling of season after season into a veritable art-form under the guise of egregious nonsense termed "the Curse of the Bambino," which was always a crock of you know what. After three titles within the span of a decade, that cozy dispensation has totally withered away. The contemporary Red Sox are the sentimental favorites of very few much west of Worcester.

Ah, but we digress. The point is that much of the nation would delight in a finale matching Terry Francona's Indians against Joe Maddon's Cubs with a grand total of 170 years of failed promise and wanton underachievement riding high on the line to the greater amusement of the masses. Only in baseball, might anything comparable be possible. Unless you're a ravenous acolyte of Red Sox Nation the charms of this premise are undeniable.

The Washington Nationals

Wayward descendants of original Senators once exquisitely described as representing the town that's "First in war, first in Peace, and last in the American League." Baseball's original doormats, they won three pennants in six decades with their only championship in 1924 when Walter "Big Train" Johnson carries them on his brawny back and Goose Goslin delivers the punch. The "Originals" become the Twins who are succeeded by the weak expansion-Nats, who eventually flee to Texas, leaving the Capital in the cold until the Expos expire. Given such weird and confused lineage, Washington Baseball's perpetual identity crisis makes perfectly good sense.

The Cleveland Indians

You have to be heartless not to weep for this town that's had a baseball team since 1887 yielding the grand total of four pennants and two championships in 129 years. Last went all the way in 1948 with the American League's first desegregated team under the enlightened leadership of Bill Veeck. Defeating the beloved Braves in the World Series, your host -- then nine years old -- has never forgiven them. A chronic loser from a luckless town, some say the Indians are well-named. Quaintly it's held there this season that the spell cast this spring by LeBron James ordains them. How very quaint!

The Chicago Cubs

The ultimate loveable losers. Have surpassed Red Sox both in longest championship drought, now stretching 108 years, and goofiest excuse; their alleged curse being all about a bloody goat. Long a serious, slugging contender with six losing WS appearances between the two big wars, they haven't had a sniff since 1945; nor deserved one, for that matter. If the Cubs win expect the rowdiest night in that toddling town since Mrs. O'Leary's cow kicked that lantern over in her shed. If they lose, it will be Chicago's cruelest moment since the crosstown White Sox took a dive in 1919. Also at stake is Theo Epstein's one way ticket to Cooperstown.

It's quite a scenario, really. The first stage has essentially been realized. With less than three weeks left to the regular season, the Cubs lead by fifteen, the Nationals by 8, and Indians by 6; margins too sizeable for even the most snake-bitten of franchises to consider squandering no matter how adept they've been at such pranks historically. On the other hand, making the post-season is a mere bauble hardly worth mentioning in this context. It's all the way or fuhgitaboutit for these three.

You gotta like the odds one of them will finally shed the monkey, spit in the eye of history, and end all the ragtime by finally doing it. Which of the three, asks you? Not going there, says I. But I'll gladly do some handicapping.

The Indians are very likeable. They have the pitching. And they have several characters -- chief among them old friend Mike Napoli -- having seasons sprinkled with pixie dust. If it's to end in high drama, you can imagine the Indians emerging on top. You can also see the Red Sox posing their gravest challenge with the intensity of that showdown being downright epic.

The Nationals are the most likely to fizzle. The apparent loss of Stephen Strasburg is huge. The likes of Bryce Harper are suspect. Manager Dusty Baker remains unproven. It hasn't been Washington's year.

The Cubs are the obvious pick. A dozen of them are enjoying career-years. So is the Manager, Joe Maddon; best in the business. Might their most formidable foe be their own Great Expectations?

Such would come as no surprise to this observer.
Clark Booth is a renowned Boston sports writer and broadcast journalist. He spent much of his long career at Bostonís WCVB-TV Chanel 5 as a correspondent specializing in sports, religion, politics and international affairs.
Recent articles in the Culture & Events section