"I told them, 'I'm not really moving. I'm just going to college... and I'm coming back to my community because this is where I belong. This is where I came from.'"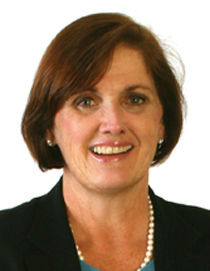 With our nation's presidential election heating up this summer, advocates for every candidate have ramped up their rhetoric; bringing attention to public concerns of all kinds.

While each issue being discussed is important, in her speech at the Democratic National Convention, First Lady Michelle Obama reminded us what this and every election are really about, saying, "It is about leaving something better for our kids. That is how we have always moved this country forward, by all of us coming together on behalf of our children."

Regardless of any individual's party affiliation -- or even the outcome of this year's election -- this statement rings true. The children in our communities are our collective responsibility.

No matter who is elected our 45th President, Catholic Charities of Boston will continue to provide a wide array of services for children and teens in our communities; including early education and care, afterschool programs, counseling and mentoring services. Each of these programs is committed to supplying the support necessary for our young people to succeed.

Additionally, we are also proud to participate in collaborative events like the annual Rodman Ride for Kids which will be held on Saturday, Sept. 24, when more than 700 volunteers from over 40 organizations will come together to put on the nation's biggest single-day athletic fundraiser in the nation supporting at-risk children.

Don Rodman, local businessman, philanthropist, and member of the Catholic Charities Board of Trustees, has supported numerous social service agencies that support at-risk children in Massachusetts for decades. He founded the Rodman Ride for Kids in 1991, and in that time it has raised over $108 million for Massachusetts charities. We are honored to be among the select organizations that champion The Rodman Ride for Kids' mission: "to have every kid in our communities live as we would want our own kids to live."

Funds raised in partnership with the Rodman Ride help Catholic Charities provide programs that support young people like Irlando.

As a youngster, Irlando fell in with the wrong crowd. Trouble followed him wherever he went. At school he regularly skipped class; when he actually showed up he'd clown around, and mouth off. Detentions and suspensions were frequent, and he barely squeaked through middle school.

Irlando was on the wrong path; then someone told him about the Catholic Charities' Teen Center at St. Peter -- a safe haven for adolescents living in Dorchester's most troubled areas during after school hours and the summer months. Hesitant to attend at first, Irlando said, "I was so afraid that people in my neighborhood were going to look at me differently for going to a place where it's safe, so I thought to myself, 'maybe this is a bad thing.'"

Thankfully, he pushed those doubts aside and began working at the Teen Center as a counselor-in-training the summer before his freshman year at English High School -- and his whole perspective changed.

Irlando's work with the Teen Center gave him newfound focus in and out of the classroom. He successfully completed high school, and headed to Union College in New York with a full scholarship from the Posse Foundation.

Two years ago, as fall and freshman year approached, Irlando explained, "Now everywhere I go people are like, 'Oh, that dude used to go to the Teen Center. He got the scholarship. He's going to New York now. He's moving out of Boston,'" he said. "I told them, 'I'm not really moving. I'm just going to college... and I'm coming back to my community because this is where I belong. This is where I came from.'"

Irlando has remained true to his commitment, returning to Boston and his community to work during the summer. He begins his junior year in just a few short weeks.

To learn more about the Rodman Ride, and the many ways Catholic Charities lives out its commitment to support the children of our communities go to ccab.org.
Deborah Kincade Rambo is president of Catholic Charities of the Archdiocese of Boston.
Recent articles in the Culture & Events section