... we all, for better or worse, take on the characteristics of our parents -- whether through genetics and DNA, or through upbringing and education and imitation, conscious or not.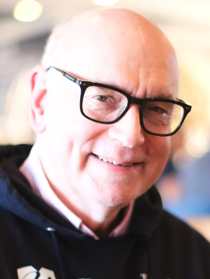 Last weekend we celebrated Father's Day, just as we celebrate Mother's Day in May. While our federal government is moving to abolish the separation between male and female bathrooms, and our state led the country in making sexual difference irrelevant to the civil institution of marriage, our culture fortunately still observes distinct days for mothers and fathers -- rather than some generic parenting day.

I consider this good partially because two feasts are, of course, better than one -- but also because fathers are different from mothers -- and not only because they happen to pee differently. They contribute in distinct ways to the welfare of the family and their children. But of course, it's also true that there are many different kinds of fatherhood (and motherhood, for that matter).

Let's start with the fatherhood of God, from whom, as St. Paul wrote, "every family (and fatherhood) in heaven and on earth derives its name" (Eph 3:15). Indeed, being children of our Father God is so important that Jesus even said, "Do not call anyone on earth 'father,' for you have one Father, and he is in heaven." (Matt 23:9).

Sometimes Protestants claim that Catholics calling a priest "father" would violate that biblical injunction. But, of course, if taken absolutely literally, it would also prevent people calling their natural father by that name, or their adoptive father, or their godfather, or their grandfathers, or the pope "Holy Father," etc. Indeed, St. Paul himself says, "If you had innumerably many instructors in Christ, you did not have many fathers. For in Christ Jesus I fathered you through the gospel" (1 Cor 4:15).

And so, other people are fathers by participation in the fatherhood of God the Father. There is, of course, natural biological fatherhood, as well as legal adoptive fatherhood. Both are capable of incredible love, dedication and sacrifice for their children. (So are mothers, of course; but today's subject is fathers.)

There are single fathers who do what they can to be exemplary for their children in today's fragmented culture. I know a couple of outstanding examples personally. There are fathers of disabled children, Down Syndrome children, or autistic children. I have been blown away by knowing some incredibly impressive friends and acquaintances who care for such children, who for that reason are specially loved and cherished, to the benefit of the entire family. I have known fathers and mothers who have had to deal with the untimely death of their children -- like Mary with Jesus. Heroic.

There are spiritual fathers of many sorts: teachers, spiritual directors, priests, mentors, coaches. The pope and the bishops are spiritual fathers to us Catholics in a special way. We also have godfathers. (On Tuesday I buried my own godfather, Donald Duncan, the last of my parents' siblings, at Arlington National Cemetery because he was a WWII veteran, and both his parents and my grandparents, are buried there.)

In Opus Dei the founder, St. Josemaria Escriva, was called simply "Father." His successor, Bishop Javier Echevarria, is also known as the Father.

So many fathers, such diverse sons! Fortunately, though, there's the expression, "Like father, like son." Because we all, for better or worse, take on the characteristics of our parents -- whether through genetics and DNA, or through upbringing and education and imitation, conscious or not.

I thought I'd end by quoting from my sister Nellie's eulogy for my dad, which was given after his funeral Mass 15 years ago: "My dad was a life force to be reckoned with...He could be intimidating. He could also be rude, arrogant, charming, and funny. In other words, he was French, he was from France. It's fitting that we hold his funeral on Bastille Day, because his French heritage was important to him."

"I want to close by saying that family is a complicated, exhilarating, precious beast, and I'm glad I got to ride that beast with my Dad....James Thomas Roger Ernest Duncan. I love you Dad. Oh, one final word. My dad advised us long ago that at the end of Mass when the priest says, 'Go in peace,' -- you go, go, go man -- he doesn't say wait until you sing the song, he says go, you go man."

Fatherhood takes all kinds, even when they're not exactly liturgically correct.
Dwight G. Duncan is professor at UMass School of Law Dartmouth. He holds degrees in both civil and canon law.
Recent articles in the Culture & Events section