As good as we are, we all know that we can continue to improve and get better. So, here's what I believe will be in our schools in the future.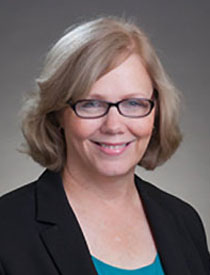 Recently, I read an article that included a list of things that will NOT be in schools by 2020. Included on the very eclectic list were traditional libraries, students' cell phones in a basket on a teacher's desk, computer rooms and lunch lines with adults distributing food!

The article provoked thought and conversation. It provided my colleagues and me with an opportunity to discuss the future of education, and Catholic education in particular.

It also made me think about the things that WILL be in Catholic schools in the Archdiocese of Boston in 2020. Make no mistake: our schools are evolving and everyone is working hard to improve. As good as we are, we all know that we can continue to improve and get better. So, here's what I believe will be in our schools in the future.

1. Prayer and worship of God will be as strong as it is now and even better! I recently spoke to priest leaders throughout the archdiocese and asked for their help to provide our students with additional opportunities to celebrate Mass. I have asked principals and school leaders to provide students more opportunities to worship. Everyone I ask agrees to work on my request and I believe that great things will happen because of their work.

2. Teaching the whole child will still be our priority. We will make sure that our students study the beauty of the world created by God, as well as the beauty of the Scriptures that are provided to us so that we continue on a path to a stronger relationship with Jesus. We will work to make sure that our children have time to sing, dance and express their joy! And, we will offer classes that help each child to develop his or her own gifts, so that they may share those talents with the world.

3. Our student enrollments will be more diverse, and that is such a good thing! We will continue to bring together children from a variety of backgrounds and abilities and we will teach them how to work together to serve God. We will also work to make sure that our more diverse learners will receive the differentiated education that they deserve and we will reach out to students who deserve and desire a quality Catholic education.

4. Our students will utilize more technology to support their learning, when it is appropriate to do so. Using technology well will mean that our students have additional ways to learn and in some cases it will mean that the teaching and learning processes will be more effective and efficient. It means that learning time may be increased in new ways.

5. Our teachers will be engaged in professional learning that advances their skills and they will be better paid for their work. Just wages for our teachers are so important. As we ask them to teach more diverse learners, we need to compensate them more fairly for their excellence. We can do this, if we make it a priority and I believe that working with others throughout the archdiocese, we will accomplish this goal.

6. We will see schools with a variety of leaders, working together to do God's work. One person can no longer do all the work that is required to run a successful Catholic school. Our schools are looking for ways to share the demands of leadership. Providing opportunities for others to do some of the leadership work means that we are developing the future leaders our schools and parishes need. It means that collaboration and communication are becoming even stronger in our Catholic schools.

The future of Catholic education in the Archdiocese of Boston is bright! There is so much opportunity and God has been very good to us. Generosity is strong and there are many opportunities for us to assist children.

Many people say, "It takes a village to raise a child." How lucky are the students in our schools, because they have a Church that wants to help them to grow into faith-filled adults who serve others and who have a strong relationship with God? As good as our teachers and school leaders are, however, we cannot do it alone. So this summer, I ask for your prayers for our students, teachers and leaders. I ask that you consider calling one of our schools and asking, "How can I help?" I believe everyone can do something and we need everyone.

Thank you for thinking about helping. If you answer our call, then #7 on the list will be: Our schools are full of caring adults who give of their time, talent and treasure to make sure that our schools do a great job of developing saints and scholars!
Recent articles in the Culture & Events section