In England, where you can bet the sun won't rise tomorrow if you're crazy enough, they posted 5,000 to one odds against the Foxes winning the Premier League championship.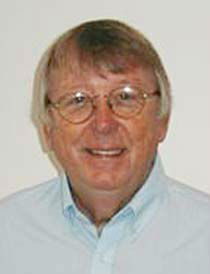 We're still in the merry month of May. There's miles to go. 2016 could be the year. Promise rises sharply at such wayward outposts as Chicago's north side and even tired old Cleveland. Might we (gulp) have a Stanley Cup landing in San Jose? It's possible. Ponder that for a nano-second. And one of these eons, Jacksonville may win a Super Bowl, while the dish runs away with the spoon. The Age of Miracles hasn't entirely passed, hard as that notion may be to hold dear if you hale from Buffalo.

Nothing in sports surpasses a good old rags to riches tale. Deep in our hearts, Cinderella remains our favorite fairy tale. When a team, no matter the game, takes a town on a fabulous flight of fancy -- completely off the wall and totally out of nowhere -- it fulfills the ultimate promise of sport, even justifies its boundless excesses and inanities, realizing a capacity for joy that unites a people bringing a smile to every face.

In 1967, we had the wonder of it verified with a brilliance that still shines a half century later when the "Impossible Dream" Red Sox took us on the ride of our lives. Granted, 2004 was exhilarating. Revenge is always sweet. But 1967 remains in a class by itself. Maybe you had to have been there. Two years later, the Mets concocted an equally improbable reprise. The Yankees may have won many more titles but none was ever sweeter. Just two examples, albeit two of the very best.

And then truly out of nowhere this spring have risen the Foxes of Leicester, a bloody soccer team from an ancient English cathedral town that had been sponsoring gritty but faceless football squads since Victoria Herself, Queen of the United Kingdom and Empress of India was at the height of her game, without having won anything that mattered over a span of 132 years. And suddenly we have a new yardstick for the glorious phenomenon of "rags to riches."

What a dandy story it's been. In England, where you can bet the sun won't rise tomorrow if you're crazy enough, they posted 5,000 to one odds against the Foxes winning the Premier League championship. At Ladbrookes, they say that's roughly the odds they'd have offered if you bet Lady Gaga would be next President of the United States. Pre-season assessments by pundits unanimously tabbed Leicester to finish last, as usual, and then be 'relegated' which is the fancy Brit team for getting "dumped." Some prospect, after 132 years.

But then mysteriously -- (or "miraculously" as Leicestershire fans insist) -- an eerie transformation unfolded. They imported a couple highly talented chaps unwanted elsewhere because they'd been bad actors frequently suspended and lo and behold in Leicester they promptly became choir boys. They added a goalie, from a famous soccer family who'd also been long a prodigal and he too converted to righteousness, overnight. Most importantly the owner, an unknown-out-of-towner from Thailand, hired a coach from Italy, long respected for his knowledge but not his temperament, and he turned out to be the perfect maestro for an utterly odd band of rejects and misfits. Voila! It's a wonderful tale, vaguely remindful of "The Bad News Bears."

I'm not enough of a Euro-soccer buff to appreciate the difficulty of winning the hyper intense Premier League Crown when you're a doughty, low-budget, ragtag outfit from the Midlands jousting multi-billion dollar behemoths like Arsenal, Chelsea, Liverpool and Manchester United. But those who know say there's nothing comparable in American Sport. I'll take their word for it.

But what really staggers the imagination is all those years of striving and losing yet still bearing on; 132 of them save for 1929 when they earned a minor distinction few can recall.

When the Foxes were founded in 1884, Victoria's Colonial Armies were mopping up the Zulus in South Africa, Bismarck was consolidating the unification of feudal Prussia, Cleveland was getting elected President of the United States -- for his first term, with the big entertainment news being all about Annie Oakley signing-on with Buffalo Bill's Wild West show. We did also have baseball. Champ that year was Providence, with hurler Hoss Radbourn going 60-12. In other words, 1884 was a long time ago.

"Ole, Ole' Ole" for Leicester, says I. But then I've long had a soft spot for that town having had the pleasure of an afternoon spent there long ago where I took note of its grim brick factories that have churned out hosiery and shoes for 300 years but also its splendid 14th century Guildhall and lovely university. And along the way I had one of those unforgettable, near-death experiences when as the typical dumb American tourist I looked the wrong way for the oncoming traffic at a round-about and promptly stepped right in front of an on-charging bus. Not only did the alert driver pull up about a foot before crunching me but he then stepped out of his cab and apologized, which was hardly necessary.

I'm betting he was a Foxes' fan and today, I am very happy for him.
Clark Booth is a renowned Boston sports writer and broadcast journalist. He spent much of his long career at Bostonís WCVB-TV Chanel 5 as a correspondent specializing in sports, religion, politics and international affairs.
Recent articles in the Culture & Events section