Baseball's free agent market is quicksand, beckoning the naive and preying on the foolish. It's clear to everyone yet few can resist. To beat this system you have to be one lucky cuss.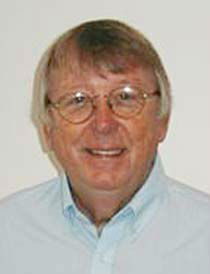 Moments after David Price had completed his high-profile (if otherwise meaningless) bow as presumptive meal ticket of the Boston Red Sox down at Fort Myers, WBZ Radio's intrepid Jonny Miller -- relentless chronicler of our Town Team's every waking move and utterance -- posted on the internet the historically pricey lefty's pitching-line in his much anticipated debut.

It read: 3.1 innings pitched, 4 hits, 2 R's, 2 ER, 4 K's, 1 W, (2 homers, 2 doubles).

Seemingly within seconds came the first of the responses screaming across the Net and while it landed like just another mad wail of anguish in the middle of the night you had to know the aggrieved -- clearly a loyal foot soldier of "the Nation" -- was speaking for tens of thousands of his fellow travelers buried back in the dour depths of a New England Winter.

"What a Bum," asserted the pained fellow, and then he added the most relevant of all the stats germane to this curious moment: "seven years at $217 million."

Which would of course be the incredible price the Townies astoundingly agreed to pay for Mr. Price only a year after loudly and roundly denouncing the folly of heaping fabulous riches on capricious 30 year-old pitchers. But another last place finish, sparking rising ridicule in the Game, combined with plunging television revenues, a failing newspaper, and a sharp drop in local prestige can work wonders on an eccentric owners' huge ego, inducing such flip-flops as casually as just another knee-jerk. John Henry certainly qualifies on all such counts. You can even imagine him -- perched under an umbrella in JetBlue Park's nickel seats -- and muttering, "What a Bum."

The stakes are high for Henry and the Red Sox. The purchase of Price was their biggest off-season caper and if it likely makes them more formidable this season, and maybe the next two or three, it's equally certain to be a financial fiasco if this marriage goes much beyond that and heaven help them if they're stuck with the fellow all seven they've agreed to. Doubtless they'd love to see him opt out -- his option after three -- unless of course he's already crash-landed in which case he'll be more than pleased to hang around the length of his contract collecting many more tens of millions of dollars annually while contributing little.

On the other hand, even if Mr. Price does pitch here wonderfully the next three seasons what are the odds some sucker will bite on giving a 34 year-old a long-term deal for more than $31 million per. You need to accept, for better or worse, that you're stuck with him for the duration. And you need to pray, if you're a loyal Nation minion, that he remains faintly worthy of at least half that.

This is the game within the game nowadays; sort of like roulette. "Far-fetched," says you? Check out the Philadelphia Phillies, says I.

It was only yesterday that the Phils landed first Roy Halladay then Cliff Lee, rendering each epic nine-figure deals and all the game's savants agreed they were brilliant moves with much talk of a Philadelphia dynasty. Five years later, both Lee and Halladay reside in baseball's boneyard and the Phils are baseball's worst team; a total wreck facing a long, painful rebuild. If there were many reasons for their epic meltdown the two biggest, far and away, were Brothers Halladay and Lee.

Beware of "Phillies syndrome." But then there's no end to such examples. The Yankees actually thought they were getting a steal when they extended C.C. Sabathia for eight years and $186 Million. The savants raved over the genius of Dave Dombrowski when during his Tigers' stewardship he "seduced" Jason Verlander for "only" $162 million for 6 years. "A bloody bargain," they all chirped. But the ink on that deal wasn't dry before Verlander, having been diverted by his fame, embarked upon his ongoing slide into mediocrity that continues to pay him a mere $27 million a year. Way to go, Dave.

Could Mr. Price become Mr. Dombrowski's Boston version of Mr. Verlander? No doubt you find that unthinkable. But do you think at the start of his new deal in 2013 anyone in Detroit -- least of all GM Dombrowski -- considered remotely feasible the prospect of Verlander having a 5-8 record two years later? It's roulette, my friend!

Actually, Boston has a better chance of getting its money's worth from Price than the Tigers may have of squeezing appropriate value from their big off-season signing. Dombrowski's successor, Al Avila, managed to convince himself that Jordan Zimmerman -- only 13-10 with a 3.66 ERA last season -- is worth $22 million a year for five years. Must be something in the water, out there in Detroit.

Baseball's free agent market is quicksand, beckoning the naÔve and preying on the foolish. It's clear to everyone yet few can resist. To beat this system you have to be one lucky cuss. There's no baseball science or genius out there that can project a player's worth beyond two to three years, especially if it's a pitcher you're considering, and those who claim otherwise are full of you know what. In the end it's all about luck; nothing more profound than "luck."

It's clear to everyone yet few can resist, although the Yankees -- so long the ultimate example of the mindless profligate baseball spender -- managed to do just that this winter, to the amazement of all. They rode the wagon a whole off-season. But getting aboard is one thing. Staying there is another.

Perchance, do you think if the Yankees had been unshackled from the suffocating contract burdens of say Brothers A-Rod, Beltran, Sabathia and Teixeira this off-season, they might have chased David Price, their newly professed devotion to payroll stability and a bountiful farm system notwithstanding? Why of course, old Sport. And they'd probably have ravenously stalked equally expensive Zack Greinke too.

There's an element of rope-a-dope to these newly embraced Yankee tactics. But few should be fooled. The voracious shopping sprees Cashman's Yankees may have in mind once they unload all that contract baggage that's been hobbling them boggles the imagination. Once a wastrel, always a wastrel! It's an old baseball axiom.

Hereabouts, the Price acquisition remains wildly popular. Smart, highly respected, and well-liked, Price makes an excellent impression. He knows how to work the system and play the role. With any degree of success, he'll be a fan-favorite. None of which allays doubts of skeptics. For the coming season and perhaps two-three beyond, the deal is widely deemed a Red Sox coup. Beyond that, few west of Worcester express optimism.

Typical were the immediate pronouncements of highly sophisticated Fortune Magazine, peddler of high finance journalism. When rarely it deals with sports, Fortune confines itself to money-matters at which it's expert. In an article headlined, "Why the Red Sox will regret signing David Price," Fortune declared the day after he signed, "Don't be surprised if Price's deal turns out to be a dog." Rather salty language from a high-minded rag. You don't read such stuff hereabouts but such skepticism is widespread.

Not that a crummy performance in a lazy little exhibition with the Twins five days before the Ides of March affirms any of that or has any relevance. The point and purpose of Spring-ball is to air it out, let loose, and see how far they can hit it. No harm, no foul, have fun. Not even the addled zealots of Red Sox Nation, humorless as they can be, ought let that bother them. Ah but let it happen Opening Day and it's quite another matter.

Memorable was that opener a quarter century ago when Lee Smith debuted. You'll recall he'd been the key off-season acquisition for a team thought to be just one nifty reliever shy of a pennant-winner. Expectations for Smith were thereby huge. But in the opener he got shelled, blowing the lead and the game, and triggering doubts which, while he pitched decently here, he could never quite dispel.

And in our local tabloid the next morning there was emblazoned in a headline of the size usually reserved for conveying either the beginning or ending of wars declared, "Wait until Next Year."

Only in Boston! Consider yourself as having been warned, Mr. Price.
Clark Booth is a renowned Boston sports writer and broadcast journalist. He spent much of his long career at Bostonís WCVB-TV Chanel 5 as a correspondent specializing in sports, religion, politics and international affairs.
Recent articles in the Culture & Events section