Lucic ... should never be disparaged. His contributions here were significant and he was a true-Bruin. But it was over and out, here. For reasons doubtless not even he begins to understand he needed the proverbial change of scenery.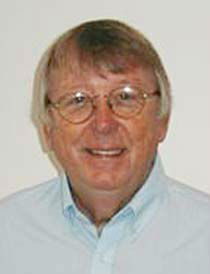 Still more proof of how time flies when you're having fun we're about to make the far turn in the merciless death march known as the National Hockey League's regular season. In the course of this week the Bruins, like the rest of their confreres, will have played three quarters of the regular season. Now comes the gun lap when we separate the true contenders from the mere pretenders; or the men from the boys, if you prefer. And I do.

They wash around for five months, adrift in parity, whereupon March suddenly looms and it's as if a cannon explodes and the normally frenzied pace redoubles in defiance of quantum physics as the zany fellows who plays this savage game suddenly find a higher, fiercer gear. As the Bard has noted, this way madness lies.

Things can unravel quickly as you'll promptly recall being most vividly the case just a year ago when a once highly promising Bruins season brutally imploded over the last month. People forget that last season these Bruins were the consensus pick to make it all the way to the end-game; tabbed by Sports Illustrated, no less, to meet the LA Kings in the Finals for the Holy Hockey Grail. It's further ironic that the Kings also imploded, which is not entirely a back-handed tribute to SI's powers of prophecy. Hockey is the one game among the Big Four truly impossible to predict.

A year ago the Bruins got utterly clobbered by egregiously false expectations leaving them stripped of their dignity and inviting an off-season purge. This season, might they benefit from having been lightly dismissed with little or nothing expected? It says here, "Maybe."

At roughly the three quarter pole they have the second best record in their division, fourth best in their conference while being -- rather amazingly -- tied for seventh best in the entire 30-team league. Yes, the teams are tightly packed (parity!) and all that could change in what's left of the regular season. But then again, it might not change, and could even get better.

By all of that measure and given the despair enveloping the cause only last summer this season can already be deemed a promising work in progress. Moreover, it's not too early to reject as silly the dire predictions of doom rampant in the local media when that aforementioned "purge" sent decidedly overrated Dougie Hamilton, and clearly "burned-out" (at least in Boston) Milan Lucic packing in last summer's controversial reboot.

In the event you haven't noticed, Hamilton is having another of his tantalizing but frustratingly unfulfilling seasons in Calgary where the Flames remain in the hunt for a lottery draft-pick with the league's fourth worst record. Lucic, on the other hand, should never be disparaged. His contributions here were significant and he was a true-Bruin. But it was over and out, here. For reasons doubtless not even he begins to understand he needed the proverbial change of scenery. Matt Belesky, imported to take his place, is not another Lucic. But he's an equally honest player performing better here this season than Lucic did last season.

Some will say it's too early for such readings. But I'm willing to suggest the highly brazen and risky rebuild boldly orchestrated by Don Sweeney might yet prove brilliant; certainly long-term and maybe even short term. Obviously, the wisdom will ultimately be determined by how the raft of draft picks he's snared (and there's another number-one coming this June) pan out. But the governing thesis of the strategy -- that you must re-build with youth given the realities of payroll limitations -- make this gamble unquestionably the only way to go. Sweeney's moves took guts. This much I'll insist on; it's not too early to wonder if maybe we underrated this Harvard Boy.

Sweeney's next big move at the upcoming trade deadline is crucial. By all accounts he faces the wretched dilemma of having to decide whether to trade Loui Ericksson, if he determines he can't sign him; or more precisely, if the stylish Swede is unwilling to offer them a significant discount for the honor of remaining a Bruin. Salary-dumping Eriksson could unravel this happy little Bruins' Renaissance we've been discussing here instantly, unless they get a prized, young, near-all-star level defenseman in return. Fat chance!

One suspects the importance of this matter is not fully appreciated by the masses. The foremost strength of this newly constituted team and that which gives it some hope of doing postseason damage is its core of four elite forwards; Bergeron, Marchand, Krejci and Ericksson. Of the four, Ericksson is the least understood in terms of the role he plays and its importance to the team. His subtle skills command the heavy respect of learned observers like Andy Brickley, who raves about him endlessly. Too many others don't get it.

Fully healthy this season, Ericksson has verified himself a terrific player; a complete player. Neil Smith, a smart and seasoned hockey-man, called him the other night "a coach's player" and that says volumes especially, when the Coach in question is a wise old pro like Claude Julien, devoted to the game's bedrock fundamentals. Erickson does it all and handles every role handed him with quiet, near effortless class. Though a winger, not a center, he reminds me a bit of the great Jean Ratelle in the refinements of his game. You have to wonder about a team that can't find a way to resign such a player. Today's salary-cap world makes bitter necessities of such impossible dilemmas. Good luck to Mr. Sweeney on this one; he'll bloody need it.

Otherwise -- and if they manage to stay reasonably healthy, always the first priority -- the outlook for a wonderful garrison finish to this quite pivotal season is fascinating. Under an umbrella of a mere six points, seven teams led by the Bruins vie for what amount at the moment to five playoff posts, with three more teams including the Canadiens still within hailing distance. With a quarter of the season left, there's only four teams bereft of playoff hopes. The struggle will rage to the last weekend.

Intriguing scenarios are playing out all over the Republic of the NHL. It's life or death for the Penguins, a once formidable team overloaded with prima donnas at the wits end of illusion. Much the same could be said of the Rangers, the potential dynasty that won nothing under the churlish leadership of Alain Vigneault, still whining about his 2011 Cup loss to the Bruins. Under Scott Babcock there are signs of life in Toronto; precious few in Edmonton under Peter Chiarelli. The team the Bruins ought most worry about is Tampa, although Detroit is always in the mix. In the West, Chicago's Blackhawks will pull away.

Then there are your sentimental favorites, les Habitants du Montreal, who are enduring a frightful ordeal; poor dears. Early on this season, the Canadiens led the Bruins by almost 20 points. Now, it's the Bruins ahead by 10; an incredible swing within a full season left alone half of one. Without Hart and Vezina winning, heart and soul goalie Carey Price -- apparently lost for the duration -- the Habs aren't quite as good as the Buffalo Sabres. It may be their lousiest stretch ever. Michel Therrien can't long survive this as coach. Even the illustrious PK Subban is on the carpet. Have a bite of schadenfreude and rejoice in their misery.

Such an odd hockey season! The Montreal Canadiens free-fall while the Florida Panthers bestride the heap. Even while bemoaning the very existence of an NHL team in Sunrise, let alone more teams in the state of Florida than the Province of Quebec, you gotta like the Panthers. Rallying around the inspiration of 44 year old Jaromir Jagr, these otherwise spry and upstart cats are for real.

In just the latest Jagr caper he's become the NHL's third highest goal-scorer ever, bowing only to Messrs. Howe and Gretzky. You'll recall Jagr being dandy in his brief Bruins' fling three years ago only to have Peter Chiarelli let him walk to make room for the twice as expensive Jarome Iginla who promptly plunged the team into a salary-cap crisis that cost them Johnny Boychuk.

Thanks, Pete. Have fun in Edmonton!
Clark Booth is a renowned Boston sports writer and broadcast journalist. He spent much of his long career at Bostonís WCVB-TV Chanel 5 as a correspondent specializing in sports, religion, politics and international affairs.
Recent articles in the Culture & Events section