At Catholic Charities, moving families out of poverty and on the path to self-sufficiency is essential work. Too many of the families we work with are near the bottom of the region's income distribution.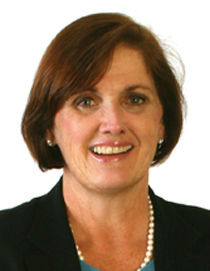 It is no surprise that the issue of income inequality remains front and center in our public discourse. A recent report released by the Brookings Institute explains that household income inequality in the United States is higher today than before the Great Recession, with Boston ranked as the U.S. city with the highest rate of income inequality. The Brookings Institute report stated that in 2014, households earning near the top of Boston's income distribution made nearly 18 times the earnings of households closer to the bottom. Specifically, Boston households earning more than 95 percent of other households made $266,224 in income in 2014, while households earning more than only 20 percent of other households earned just $14,942.

At Catholic Charities, moving families out of poverty and on the path to self-sufficiency is essential work. Too many of the families we work with are near the bottom of the region's income distribution. They are often relying on minimum wage jobs to support their families. Unfortunately, the value of the minimum wage has been eroded by inflation. In 1968, the Massachusetts minimum wage was worth $10.52 (adjusted for inflation). Today, it is $8. And over the course of a year, that difference adds up. A full-time worker earning the minimum wage today makes $5,000 a year less than a full-time minimum wage worker earned in 1968. ("What Its Worth? The Value of the Minimum Wage in Massachusetts"; Mass Budget and Policy Center).

It is with the goal of helping prepare people for jobs that would take them beyond minimum wage that Catholic Charities offers its English for Speakers of Other Languages (ESOL) for Human Services program. As the only human services job training program in Boston offered exclusively to English language learners, the program's intensive, industry-infused 14 week class schedule enhances students' language abilities, helps students understand how to navigate employment networks, provides individual career counseling and helps students obtain and sustain rewarding employment.

Among the program's unique features are the partnerships with human service providers we have developed specifically to help train, hire, and support our students. With clear career tracks identified from the beginning, our students are quickly employed and just as quickly advance to positions of increasing responsibility.

Our students come from a variety of backgrounds, and range in age from 22 to 51. Many work full or part time while also participating in the program. Together, they share a desire to successfully prepare for the very important work of helping to care for our society's most vulnerable men, women and children.

Sophie (not her real name) is one student determined to make a new and better life for herself and her family. Sophie recently moved to Boston from Baltimore, leaving her husband and pre-teen daughter behind. Sophie came to the program having already earned a certificate in geriatric care. Her goal is to earn her high school equivalency credential and prepare for a position that will allow her to earn enough money to relocate her family to the Boston area. A bright, determined and talented student, program director Alice Nelson was recently surprised to learn that Sophie is also homeless. Sophie keeps her belongings in her car and has managed to stay from time to time with friends, while also putting together a patchwork of home health assistant jobs with overnight hours so that she can be safe from harm and the elements.

Alice Nelson is constantly inspired by her students. She explains that Sophie's determination is matched by her fellow students -- not one has dropped out of the program -- and more than 80 percent of our graduates are currently employed. The program also offers post-graduation career assistance, ensuring that our students have access to the help they may need in order to advance their human services careers while building a brighter, more secure future for their families.

To learn more about the work of Catholic Charities go to www.ccab.org.

DEBORAH KINCADE RAMBO IS PRESIDENT OF CATHOLIC CHARITIES OF THE ARCHDIOCESE OF BOSTON.
Deborah Kincade Rambo is president of Catholic Charities of the Archdiocese of Boston.
Recent articles in the Culture & Events section