... what we give up for Lent through the Rice Bowl changes lives, not only across the world, but here at home as well.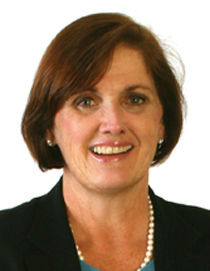 ''Mayra is 11 years old. She didn't always like school. She was shy and didn't always understand her math and reading lessons -- or do her homework. Mayra's teacher noticed her struggles, and invited Mayra to join a CRS-sponsored tutoring program. There, she could work with her classmate Fabricio, to get a little extra help. Together, they practiced reading by writing stories. They made up games to practice math. And when they were done, they jumped rope and played outside. Fabricio and Mayra became good friends. Now, Mayra is proud of her reading and math skills. She does her homework, comes to class on time and has new friends. One day, she wants to be a teacher. But first she will be a tutor so she can help her classmates -- the way that Fabricio helped her."

One might easily conclude that Mayra is a pre-teen living in Boston being served in a Catholic Charities mentoring program, but in fact Mayra made her improvements from her home country of Honduras through our Catholic Relief Services (CRS) program. This is a perfect example of the way in which we have become a global community -- different parts of the world, similar challenges -- and the American Catholic Church perfectly positioned to be of help to the needy worldwide.

Created in 1943 as the official international humanitarian agency of the Catholic community in the United States, Catholic Relief Services work is motivated by the example of Jesus Christ to assist poor and suffering people everywhere. CRS programs are established in 93 countries on the basis of need, without regard to race, religion or nationality, and touch more than 100 million lives annually.

Many of us know the work of CRS when natural disasters occur internationally, as they did most recently in Nepal. Because CRS has been active over decades across the world, they are always ready to be of help when disaster strikes. The same is true of programming in countries impacted by war -- for example CRS programs are responding to the needs of Syrian children and their families, offering preschool and counseling services designed to create as normalizing an environment as possible to those who have lost so much.

We each have the opportunity to learn even more about CRS and its work through the Lenten tradition of Rice Bowl, a faith-in-action program for families and faith communities. Through CRS Rice Bowl, we hear stories from our brothers and sisters in need worldwide, and devote our Lenten prayers, fasting and gifts to change the lives of the poor.

Each week of Lent, the multimedia materials created for the 2016 Rice Bowl focus on the ways in which CRS works in communities by sharing the stories of families from five countries including Columbia, Laos, Rwanda, Honduras and Madagascar. With the material available online at crsricebowl.org, you can access videos and guides that help introduce the ways in which our Catholic faith is making a difference all over the world.

You will also learn that what we give up for Lent through the Rice Bowl changes lives, not only across the world, but here at home as well. CRS returns 25 cents of every dollar we in the Archdiocese of Boston donate to Rice Bowl back to Catholic Charities for our Basic Needs programs that work to prevent hunger in our local communities. The balance of your Rice Bowl gift supports a variety of CRS programs around the world. Some examples include: agriculture projects that help farmers improve harvests; water and sanitation projects that bring clean water to communities; microfinance projects that support small businesses; mother and child health projects that offer health and nutrition services and education projects provide resources and training.

To learn more about the impact of this simple cardboard box -- a CRS Rice Bowl -- which inspires prayers, fasting and almsgiving within Catholic families across the U.S., and delivers hope to millions around the world visit CRS.org or check in with your local parish Rice Bowl coordinator.

To learn more about the work of Catholic Charities visit ccab.org.

DEBORAH KINCADE RAMBO IS PRESIDENT OF CATHOLIC CHARITIES OF THE ARCHDIOCESE OF BOSTON.
Deborah Kincade Rambo is president of Catholic Charities of the Archdiocese of Boston.
Recent articles in the Culture & Events section