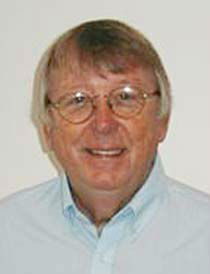 Once upon a time a good book was the go-to Christmas gift for the discerning to dispense to friend or family. When in doubt, find a nice new title to present unless, of course, the would-be receiver happened to be a nerdish dandy who might actually prefer a swell tie, or fair damsel yearning for a new comb.

In my formative days, books were huge in the Arlington home where the man of the house -- the eminent Russell "Ace" Booth -- worked at Harvard; more precisely, the shipping department of Harvard's illustrious University Press. Dad spent his work-days crating the Loeb Classics and dispatching them all over the world and every Christmas there'd be several Loeb's under the tree, some in the original Latin. And this was well before I'd conjugated my first verb, let alone ever heard of the Venerable Bede.

Happily, in those early days, tamer titles written in the mother tongue were also annually proffered. By age nine, I had the complete run of Hardy Boys. The next year I got a couple true gems; "Bob Feller's Strikeout Story", allegedly written by Rapid Robert Himself, and Harold Kaese's "Informal History of the Boston Braves." They made for swell book reports while also becoming building blocks of a personal library of sports titles which I shall modestly claim could be second to none.

But apart from seizing upon the opportunity to boast I'm here to tell you of some fine new works which have swelled my own collection and may find a home in yours too.

These are good times for sports books with America's passion for the games we play remaining boundless. "Unbroken," Laura Hillenbrand's opus on the Olympic runner who became a war hero, still rides high on the lists. So does Daniel James Brown's "The Boys in the Boat," improbable story of our champion rowers at the '36 Berlin games. In "Rickey and Robinson," Roger Kahn revisits his meal ticket; Baseball's integration chronicle after WW II. If it's decidedly a re-hash -- with the memory of the now ancient Kahn sometimes seemingly playing tricks on him -- it's been no less well received. Also earning rave notices is John Branch's "Boy on Ice," tragic tale of doomed hockey goon Derek Boogaard. Hefty coffee table compendiums on every sporting subject that revels under the sun continue to sell well.

But it's the local angle I'm here to plug and that is well served in a couple of smart works on New England sport that are especially deserving of attentions. From the estimable Bob Ryan comes a charming memoir that his Boston Globe readers over the last near half-century will find delightful. While from amiable and venerable rink-rats Reid Oslin and Tom Burke we get a much overdue account of the remarkable Boston College hockey program, as close to a true dynasty as you'll find anywhere in college sport.

"Scribe: My life in Sports" is 300 plus pages of vintage "Rocky" Ryan which means you're in for a torrent of carefully sculpted fact and opinion cleverly conveyed and never vague, dull, or equivocal and always supported by well researched fact and analysis enriched by sharp insight and precious anecdote. Ryan is a pro's pro. He has lived, breathed, and swallowed whole the stuff since his childhood on the playgrounds of Trenton back in the mid-fifties. He's never hedged, never mailed it in, never backed off, never apologized except on those odd occasions his priceless enthusiasm has borne him too far over the top, whereupon he's been as willing to face the music as anybody in our dodge ever has been. As noted, Bob Ryan has always been a "Pro," which in my book is the highest compliment.

We're old and good friends, of course. While doubtless you sensed as much, the new protocol obliges that admission. Whereas 15 years on the beat was enough to drain my enthusiasm, Bob's zeal has never wavered and if the Almighty were to grant him another 46 years he'd sign on in a heartbeat with no diminishing of his fabled ardor.

Near unique to me is his ability to be both hyper-fan and hard-nosed critic, without letting the one get in the way of the other. Most of us in this doge -- especially those who do it best -- guard fiercely against a real rooting interest. Often it's a struggle but we try; indeed were trained to do it, in the old days. Yet Bob -- perhaps more than any of the great ones in the craft -- could maintain the two identities without loss of objectivity or journalistic merit. He could care for the Boston Celtics -- dearest of his sporting loves -- more than any addled fan in the nickel seats yet be ruthless in his analysis of them or come down like the proverbial sledgehammer when needs required. Amazing!

Brother Ryan brings all of this remarkable passion to his memoir. Not surprisingly, it's overwhelmingly about basketball and the Celtics, and if little of that's new you'll find the perspective distilled through the prism of a half-century's give and take to be fresh and refreshing, as are the profiles of all the richer characters -- Auerbach, Havlicek, Bird, Cowens, Heinsohn, Walton, et all. Basketball is not my game but it's a perspective that sharpens my respect for the Celtic legend.

Along the way Ryan touches all the bases. Baseball, his second love, gets accolades. As do the Olympics, which he loved covering as few have. Of football, he expresses doubts which I happen to share. Hockey is the game he never quite came to grips with although I spent many hours preaching to him about its depths, charms, and fabulous characters. He does give Hockey a short chapter, possibly to keep me from barking at him. I must check on that.

Otherwise this memoir is clearly a labor of love; not so much a review as a celebration of times well spent and touched with a certain joy. It's a lucky fellow who can look back on a lifetime and derive so much satisfaction.

As for those in need of a true hockey fix they need look no further than the Oslin and Burke celebration of the game's fabulous tradition at the Heights puckishly titled; "Tales from the Boston College Hockey Locker Room."

"Tales" tells not only the remarkable story of the BC program's many triumphs, titles, Beanpots, national championships, and extraordinary roll-call of stars who went on to excel as Olympians and Pros but, even more importantly, of its genuine commitment to the proper canons of collegiate sport. Under Jerry York, the kids who play this game at BC nowadays are expected to attend class, meet all standards of undergraduate deportment, graduate preferably on time, even wear jackets and ties much as was required in the eras of Snooks Kelley and Len Ceglarski. They do so and they do not complain. It's quite a tradition.

And it's a tale lovingly told by genuine and much caring insiders. Long BC's very polite and professional director of sport information, Reid Oslin has also written two histories of BC football. While a BC undergrad, Reid roomed with Bob Ryan yet remained a hockey-man, which is truly amazing! As a patron of college sport and promoter of all that's good about it, few can match Tom Burke, arch keeper of the Beanpot flame and nephew of the quite immortal Walter Brown. These are devout fans, truest of believers. They bleed maroon and gold and there is no problem with that.

What we have in "Tales" is a tribute to a subject much worthy of it. In terms of both accomplishment and character, stretching over the better part of a century, no collegiate program in any sporting discipline in this entire nation holds bragging rights over the kids who've played hockey at BC culminating in the sheer brilliance of the 20-year epoch of Coach York. Four NCAA championships in 11 years of the new millennium speaks with an eloquence more than sufficient.

So much for our annual book reviews. Dissent is not accepted, although exceptions will be made for admirers of Boston University hockey and/or everything associated with the College of the Holy Cross. Amen!
Clark Booth is a renowned Boston sports writer and broadcast journalist. He spent much of his long career at Bostonís WCVB-TV Chanel 5 as a correspondent specializing in sports, religion, politics and international affairs.
Recent articles in the Culture & Events section