Opinion
A pastor's perspective
By Father Dan Riley
Posted: 5/30/2014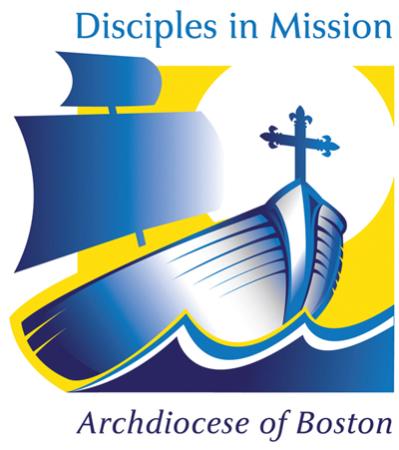 ---
One year into Disciples in Mission

On June 4, 2013, 28 parishes from every region of the Archdiocese of Boston came together to form 12 collaboratives. They are the Phase I collaboratives implementing Disciples in Mission, the pastoral plan of the Archdiocese. The purpose of the collaboratives is to strengthen member Parishes to be intentional centers of evangelization. Every element of the pastoral plan is oriented to evangelization, helping people deepen their personal relationship with Jesus Christ and share the Good News with others.

Over the past months, pastors and parish staff members have reported on the challenges and struggles, the joys and rewards of collaborative life. As we mark the first anniversary, Father Dan Riley, pastor of the Salem Collaborative shares his hopes for the future of the Salem Catholic Collaborative:

Jesus' three key commandments

Love God -- Build a relationship with Jesus -- today!

Love your neighbor -- Love others -- today!

Make disciples (evangelize) -- Courageously share your faith -- today!

Our mission

As friends of Jesus, we depend upon him to help us grow into a deeper personal relationship with him. Led by Jesus, we seek to help all Catholics enjoy this warm friendship with him.

The foundation: Our relationship with Jesus

The deeper our friendship with Jesus, the better we vwill love God, love others, and enthusiastically welcome home our beloved brothers and sisters who rarely go to Mass.

Our Home: "The Salem Catholic Community" -- Immaculate Conception, Ste. Anne, St. James, and St. John the Baptist churches -- where all are warmly welcomed to find Jesus waiting for them with open arms, inviting them to a renewed personal encounter with him, and a deepening friendship with him.

Among our most important priorities:

1. Evangelization -- bringing home our beloved brothers and sisters who are rarely at Church. (a) "How will this help bring home the unchurched?" is a question that must strongly influence what we chose to do and not do, and how we design what we chose to do. (b) Following Jesus' example, we must hold in high esteem, and be incredibly friendly and hospitable to our beloved brothers and sisters who are infrequently at church. Most of the unchurched want to come home, but need help returning -- (c) Intercessory prayer for them, is a loving and powerful way Jesus works through us to help bring those rarely at Mass home. (d) Sharing our faith and inviting home the unchurched should be a key component of the life of all Catholics. How to do it -- is something that people need to be trained in. We must provide this training and encourage people to enthusiastically take part in it. (e) We must strengthen youth and adult faith formation for the task of bringing home the unchurched. Programs that have succeeded are to be identified and strongly considered. Programs that have a strong connection with Sunday Mass are highly desirable.

2. Striving for excellence in the celebration of Sunday Mass, especially in the homily, music, and hospitality. Also, planning for Sunday Mass must be at least as attentive to what will work with those infrequently at church, as well as those who are there regularly.

3. Helping those who attend church regularly go deeper in their relationship with Jesus. (a) An event or events that help them encounter Jesus and thereby move to a deeper level in their relationship with him, are very helpful in many cases. This is usually more about sharing witness statements than catechesis. These might be within the parish or outside of the parish. They may involve an intensive retreat and/or groups. They might also be part of a youth, young adult, or adult faith formation program. (b) There is a need for ongoing support. In most cases this will be found in faith sharing groups, where one can talk about my relationship with Jesus and how it impacts my everyday life.

4. Loving and serving as Jesus loves us. Every day we build on the heritage of Catholic loving attentiveness to the poor and vulnerable. Many who are infrequently at Mass, are still caring for those in need in the manner of Jesus. We seek to continuously grow this work, and to combine it, with the sacramental/communal life of Jesus's Church, and a growing personal relationship with Jesus.

5. Enthusiastically promoting vocations -- especially to the priesthood with a special emphasis on prayer, and personal invitations to consider a vocation, to those who show signs of having the gifts needed. Promoting vocations to the lay ecclesial ministries, religious life, and diaconate should also be done energetically.

Father Riley posted this vision statement on the parish website for all parishioners to read and ponder. Jesus is the focus, but other words and phrases catch the eye: love, welcome, encounter, bringing home, serving, heritage. Readers may be drawn to other words. While Father Dan directs this to the shared life of the Salem Catholic Community, it is a vision that has universal appeal.