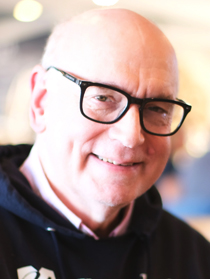 Christmas in heaven
---
Help us expand our reach! Please share this article
"As the mother of Christ, [Mary] is preeminently an advent figure?the morning star announcing the rising of the Sun of Righteousness.... [S]o she remains, for us who are still on the journey of faith, the 'star of the sea' guiding us through the dark journey towards the moment when faith will be transformed into the everlasting vision in which we look upon God our Savior 'face to face.'" So wrote Cardinal Avery Dulles, S.J., in 1997. On Friday, December 12, 2008, the Feast of our Lady of Guadalupe, he died in New York City at the age of 90.

He lived an interesting life. Son of John Foster Dulles, Secretary of State under President Eisenhower in the 1950s (after whom Dulles International Airport outside Washington, D.C. is named), he went to Harvard College in 1936 and converted to Catholicism the year he graduated, 1940. He had learned that "in all the controversies my sympathies were spontaneously with the Catholic position."

He then attended Harvard Law School for a year and a half, leaving to join the Navy after Pearl Harbor. But after serving throughout the Second World War and being awarded the French Croix de guerre for his liaison work with the French Navy, he joined the Society of Jesus in 1946. He became a leading American theologian. "I'm more interested in doctrine than in law. Doctrine is what is true, and law tells you what you are supposed to do." He was ordained to the priesthood in 1956, and named a Cardinal by Pope John Paul II in 2001, one of the few cardinals that was not a bishop, and the first American theologian to be so recognized (As Cardinal Newman had been from England in the 1800s.)

He lived in interesting times. He was a co-founder of the St. Benedict's Center in Harvard Square in the 1940s, where Father Leonard Feeney eventually ended up being expelled from the Jesuits and excommunicated for disobedience. In the turbulent seas of the 1960s and 70s, he avoided being capsized by the winds of change and dissent that swept the Church in the wake of Vatican II and the sexual revolution. He was always known for his humility, good sense, and faithfulness. At his farewell lecture at Fordham earlier this year which someone else had to read for him, he gratefully wrote, "I often feel that there is no one on earth with whom I would want to exchange places."

Afflicted by polio he had contracted in Italy in 1945, he could no longer speak and was partially paralyzed. He wrote:

"The good life does not have to be an easy one, as our Blessed Lord and the saints have taught us. Pope John Paul II in his later years used to say, 'The Pope must suffer.' Suffering and diminishment are not the greatest of evils but are normal ingredients in life, especially in old age. They are to be expected as elements of a full human existence. Well into my 90th year I have been able to work productively. As I become increasingly paralyzed and unable to speak, I can identify with the many paralytics and mute persons in the Gospels, grateful for the loving and skillful care I receive and for the hope of everlasting life in Christ. If the Lord now calls me to a period of weakness, I know well that his power can be made perfect in infirmity. 'Blessed be the name of the Lord!'"

I'm sure that Cardinal Dulles had prayed the Hail Mary millions of times during the course of his life: "Pray for us sinners, now and at the hour of our death." The hour of his death came on her feast, our Lady of Guadalupe, Patroness of the Americas. My uncle Steve, who also prayed the rosary and would argue in a friendly way with my father as to who said more rosaries, died the same day. Now they can enjoy Christmas in heaven. Amen.

Dwight G. Duncan is a professor at Southern New England School of Law. He holds degrees in both civil and canon law.