Obituary: Father Edward 'Ned' Carroll, former Woburn pastor; a 'singing priest'
---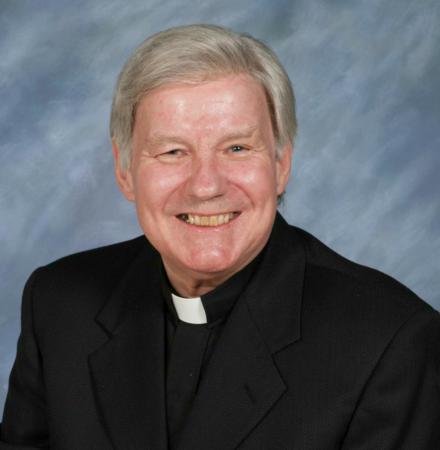 Father Edward G. Carroll Pilot photo
Help us expand our reach! Please share this article
A Lowell native and son of the late Edward and Alice (Dacey) Carroll, Father Edward G. Carroll or "Ned," as he was more widely known, died at Regina Cleri Residence in Boston on April 30, 2019.

Born in Lowell on Jan. 10, 1942, he received his elementary and secondary education in Lowell. He then entered archdiocesan seminaries, first at Cardinal O'Connell in Jamaica plain and then at St. John, Brighton.

Richard Cardinal Cushing ordained him to the priesthood at Holy Cross Cathedral on June 7, 1967, and gave him his first priestly assignment as an assistant at St. Zepherin Parish in Wayland. He served there until June, 1972, when he was named associate at St. Rita Parish, Lowell.

Following his assignment in Lowell and over the next 30 years of active ministry, he was parochial vicar in several archdiocesan parishes: St. Peter, Plymouth (1981-1985); St. John the Baptist, Quincy (1985-1988); St. Joseph, Needham (1988-1989); Immaculate Conception, Everett (1991-1993); St. Barbara, Woburn (1993-2000 and 2001-2009). In between some of his assignments, he was granted health leaves. In 2011, he was granted senior priest retirement status and has lived since then at Regina Cleri Residence, Boston.

In the 1970s and 1980s, especially, there was a group of "singing priests" who brought delight to many parish groups and even had concerts at venues across the archdiocese. There was a kind of "rolling" membership to the group; when a member was aging or sick, another would join up; not all were vocalist -- as was Ned, there were also accompanists. Ned was a mainstay for those years when the show was on the road.

As noted above or earlier, he did have some health issues, which led to needed time away to tend to those needs. In the midst of it all, he was ever cheerful and self-effacing; happily, the great voice was not affected.

Cardinal Seán P. O'Malley was the principal celebrant of Father Carroll's funeral Mass at St. Barbara, Woburn, on May 6, 2019. Father Carroll's classmate, friend, and fellow resident at Regina Cleri, Father Joseph K. Fagan, was the homilist. Among the concelebrants were Bishops Arthur Kennedy and Mark O'Connell; and the parish's present pastor, Father Thomas Powers.

Private committal services followed the funeral Mass.