Obituary: Father William O'Connor, former pastor in Framingham
---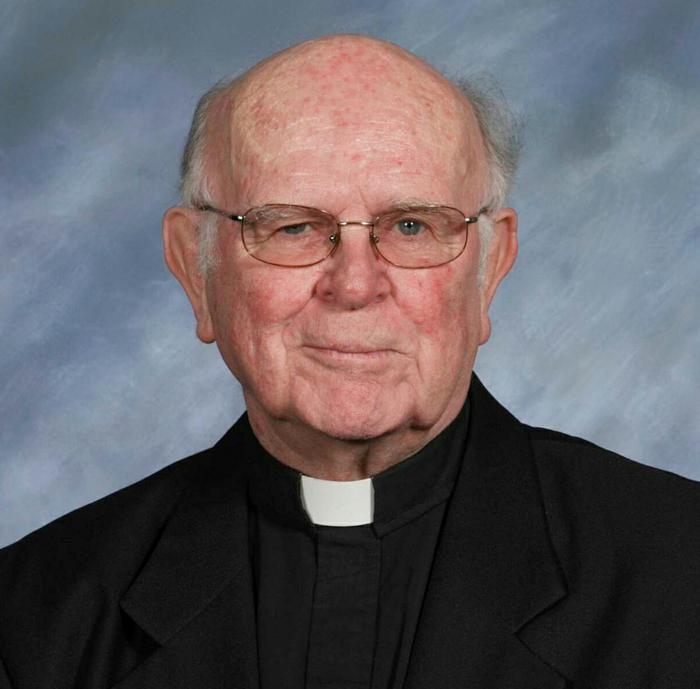 Father William J. O'Connor Pilot file photo
Help us expand our reach! Please share this article
Father William J. O'Connor, who was for almost 13 years the pastor of St. Jeremiah Parish in Framingham, died on Feb. 11, 2019, at Massachusetts General Hospital in Boston; he was 89 years old.

Born in Boston on July 25, 1929, he was a son of the late John and Frances (McIntyre) O'Connor. Raised in the Hub's Roslindale section, he attended Boston English High school and went on to Boston College from which he received a Bachelor of Science degree in business administration.

He entered the archdiocesan seminary, St. John at Brighton and following seminary formation he was ordained on Feb. 3, 1958, at Holy Cross Cathedral by Archbishop Richard Cushing.

In the next 40 years, he would serve at six archdiocesan parishes. He was assistant at Sacred Heart, Lexington (1958-1964); St. Benedict, Somerville (1964-1965); and St. Michael, Hudson (1965-1970), where he was also chaplain at Hudson Catholic High. In 1970, he was named an associate at St. Agatha, Milton, and in 1982, an associate (1982-1985) at St. Theresa of Avila, West Roxbury.

In September 1985, Bernard Cardinal Law named him pastor of St. Jeremiah Parish in Framingham.

Cardinal Law granted him senior priest/retirement status in 1998. For the past 20 years he has lived in West Roxbury, and then Marshfield, before he entered Regina Cleri Residence in 2018.

During retirement and while he lived in Marshfield, he assisted at several south shore parishes including: St. Frances Xavier Cabrini, Scituate; St. Ann, and Our Lady of the Assumption, both in Marshfield.

While retired he also dedicated time and energy to the VNA Hospice in Norwell and the Pat Roche Hospice in Hingham. An avid sports fan, he followed the Boston College Eagles; and himself played golf and hockey.

Among his favorite claims was his founding and sustained membership in ROMEO -- Real Old Men Eating Out. This was a group of retired and some not yet retired priests who lived in the Marshfield area and met regularly on Tuesday nights for dinner -- often at a local restaurant, but as often at one or another of their own homes. He delighted in hosting "the oldest priests' support group" in the archdiocese, as he proudly proclaimed it.

Former Auxiliary Bishop John Dooher was the principal celebrant of Father O'Connor's Funeral Mass celebrated Feb. 11 at Our Lady of the Assumption in Marshfield. Father John Morris was the homilist and several priest from area parishes and members of ROMEO were among the concelebrants.

Following the Funeral Mass Father O'Connor was buried in Holyhood Cemetery, Brookline.