From Cardinal Seán's blog
---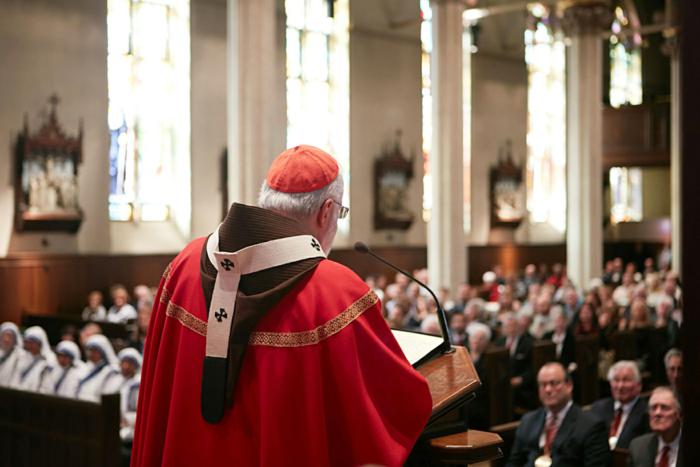 "Saturday (9/24), I went to Fall River to celebrate the annual Red Mass there for those involved in the fields of justice and law, such as attorneys, judges and legislators." Pilot photo/CardinalSeansblog.org
Help us expand our reach! Please share this article
Saturday (9/24), I went to Fall River to celebrate the annual Red Mass there for those involved in the fields of justice and law, such as attorneys, judges and legislators.

I had initiated the Red Mass in Fall River 20 years ago, and so they invited me back for this anniversary celebration. It was also an opportunity for me to see many of my former parishioners.

As it turns out, it was also the second anniversary of the installation of Bishop Edgar da Cunha. Since I had installed him two years earlier, I was also very happy to be able to congratulate him and thank him for all his wonderful ministry in the Diocese of Fall River.

I was happy to celebrate the Red Mass, which is a wonderful tradition in the Church.

Catholic Extension

On Monday (9/26), I traveled to Chicago to deliver the keynote at the Catholic Extension 2016 Mission Bishops' Conference. Every two years they hold this meeting of all the home mission dioceses, which are dioceses that are under-resourced and that are supported by the Catholic Extension Society.

As I always like to say, when I arrived in the Virgin Islands the total diocesan budget was $30,000 a year and with that, I had to support myself, the retired bishop, the nun who was the chancellor and two seminarians. You can imagine that I was very grateful for the aid I received from Catholic Extension. So, when they asked me to come and give the keynote, I was happy to be able to support their efforts.