Ordination class of 2016: Deacon Matthew Conley
---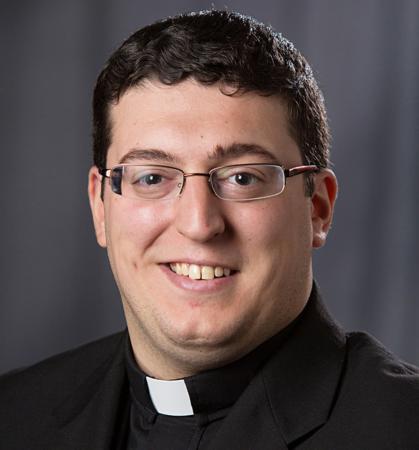 Deacon Matthew Conley Pilot file photo
Help us expand our reach! Please share this article
This is the ninth in a series of articles profiling each of the nine men who will be ordained to the priesthood by Cardinal Seán P. O'Malley at the Cathedral of the Holy Cross on May 21. Earlier articles in the series are available at TheBostonPilot.com.

"Start by doing what is necessary, then do what is possible and soon you will be doing the impossible." This saying, attributed to St. Francis of Assisi, has carried Deacon Matthew Conley through his life.

As a young child growing up in Dorchester, Deacon Conley kept this close to his heart -- throughout his four years at North Cambridge Catholic High School, while he was at Our Lady of Providence Seminary College and even until today.

"This is a bit of a mantra to me," he said.

"My being ordained this May has become the impossible made possible by the grace of God," continued Deacon Conley. "It's still overwhelming for me to think that I will actually by celebrating the Masses that I used to pretend to celebrate in my parent's living room with bread and grape juice, making all my siblings and cousins 'attend Mass.'"

Deacon Conley grew up in Dorchester, the youngest of three boys. As early as kindergarten, he recalls telling his friends he would be a priest someday.

"I was always attracted to what 'those guys' on the altar did," he smiled. "I really didn't understand too much at the time, but I knew that's what I wanted to do."