Ordination class of 2016: Deacon Huan Dominic Ngo
---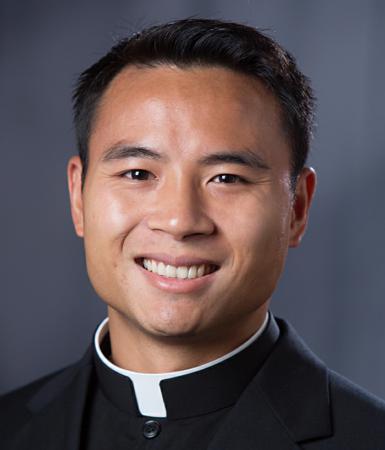 Deacon Huan Dominic Ngo Pilot photo
Help us expand our reach! Please share this article
This is the fifth in a series of articles profiling each of the nine men who will be ordained to the priesthood by Cardinal Seán P. O'Malley at the Cathedral of the Holy Cross on May 21. Earlier articles in the series are available at TheBostonPilot.com.

God and the faith have always been a very big part of Deacon Huan Ngo's life.

Born in Vietnam, the third child of six, his family always adhered to their faith. He recalls seeing his parents attend daily Mass in Vietnam.

When Deacon Ngo, who goes by his baptism name Dominic, was eight years old his family emigrated to the United States, settling in East Boston, where they were quickly welcomed by the Vietnamese Catholic community at Sacred Heart parish.

It was his pastor, Father Wayne Belschner, who first asked Deacon Ngo to consider the priesthood.

"One day my friend (from the Vietnamese community) asked me to sit in and talk to the pastor because he wanted to become a priest," the 29-year-old explained. "After speaking with him several times, my pastor suggested I go on the discernment retreat with my friend."

"At the time, I had no intention of being a priest," he laughed, "but I went."

Although the friend ultimately did not enter the seminary, Deacon Ngo did.