Obituary: Father Joseph P. LaRaia, 94, former pastor in Hopkinton and Wellesley
---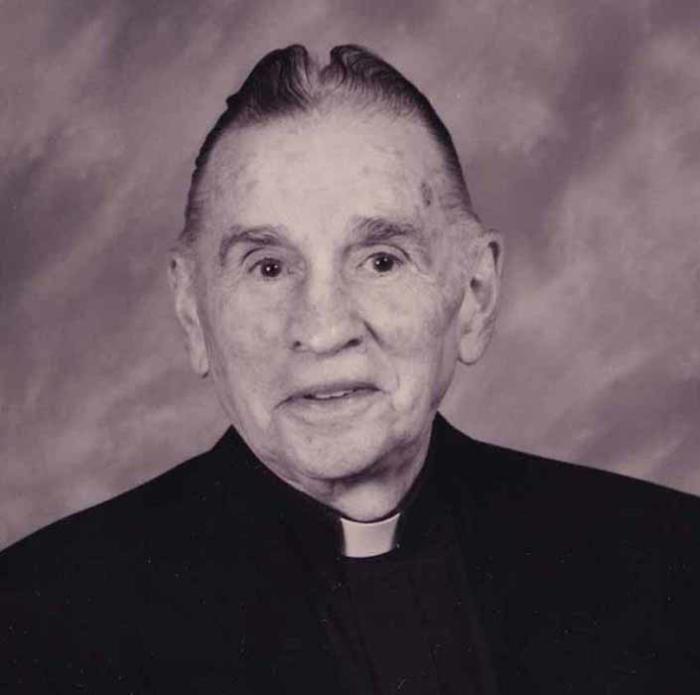 Father Joseph P. LaRaia Pilot file photo
Help us expand our reach! Please share this article
The third oldest and second most senior priest of the archdiocese, Father Joseph P. LaRaia died in Salisbury, N.H. on Dec. 18; he had been living in retirement first in Needham from 1997 to 2004 and then in New Hampshire from 2004 to his death.

Born in East Boston on Oct. 30, 1921, he was a son of the late Arthur and Margate (Costa) LaRaia; three of his siblings are among his immediate survivors: Arthur, Paul and Isabel, all of Salisbury, N.H. He was an alumnus of Boston College before entering St. John's Seminary as a member of the class of 1946.

The sole surviving member of that class, he was ordained by Archbishop Richard J. Cushing on June 14, 1946. He served as an assistant or associate in 10 parishes between his ordination and his being named administrator of St. John the Evangelist Parish in Hopkinton in 1972. Those parishes were St. Monica, Methuen; St. Raphael, Medford (1946-1947); St. Mary (Italian), Salem; Sacred Heart, East Boston; St. Raphael, Medford (1949-1955); St. Charles Borromeo, Waltham; St. Mary, Billerica; St. Patrick, Cambridge; St. Elizabeth, Milton; and St. Mary of the Annunciation, Cambridge.

He undertook graduate studies on his own and was granted a Ph. D. in psychology from Boston College.

Later in 1972 he was named pastor of St. John, Hopkinton and seven years later pastor of St. James the Great, Wellesley. After one term there he returned to parishes as parochial vicar at Our Lady of Mercy, Belmont and St. Catherine of Alexandria, Westford.

Cardinal Bernard Law granted him senior priest status in 1997 and he assisted in parishes while his health permitted.

His funeral Mass was celebrated at St. Paul Church, Franklin, N.H. on Dec. 22 with Father Jose Sanchez serving as both celebrant and homilist. Merrimack Regional Bishop Robert Hennessey presided in choir at the Mass and celebrated the Rite of Final Commendation. Following the Mass, Father LaRaia was buried in Woodlawn Cemetery, Wellesley.