Catholic Charities, United Way distribute 6,500 Thanksgiving meals
---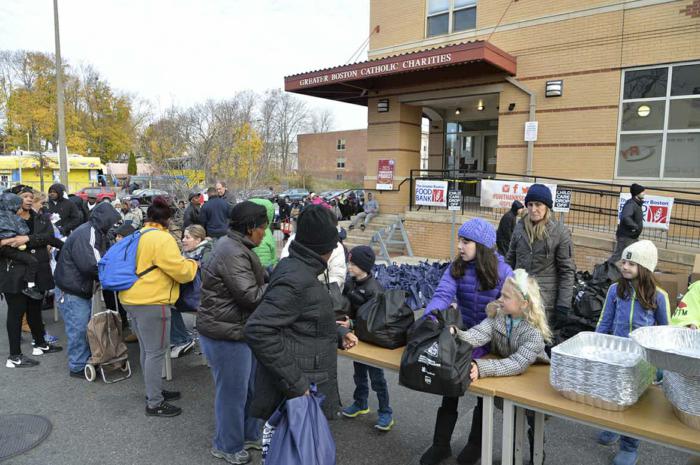 Pilot photo/courtesy Catholic Charities
Help us expand our reach! Please share this article
Catholic Charities of the Archdiocese of Boston, partnering with United Way of Massachusetts Bay and Merrimack Valley, distributed over 6,500 Thanksgiving meals to families in Boston and its surrounding communities on Nov. 21. Pictured here is the meal distribution at Catholic Charities' Yawkey Center in Dorchester.

The food distribution was part of Catholic Charities' and United Way's plan to provide holiday meals to the needy in 12 local communities through their annual Thanksgiving Project. The total amount of food given out during the day amounted to over 150,000 pounds.

The meals, which included a turkey, fresh produce, and the rest of the fixings, were distributed in several different locations, including several Boston neighborhoods, Somerville and Lowell.

A number of local and corporate organizations were also involved with the distribution and supporting the overall project, including Bank of America, Deloitte, Randolph Public Schools, Interfaith Social Services and Eversource.