Obituary: Father Edward M. Keohan, retired hospital chaplain and pastor
---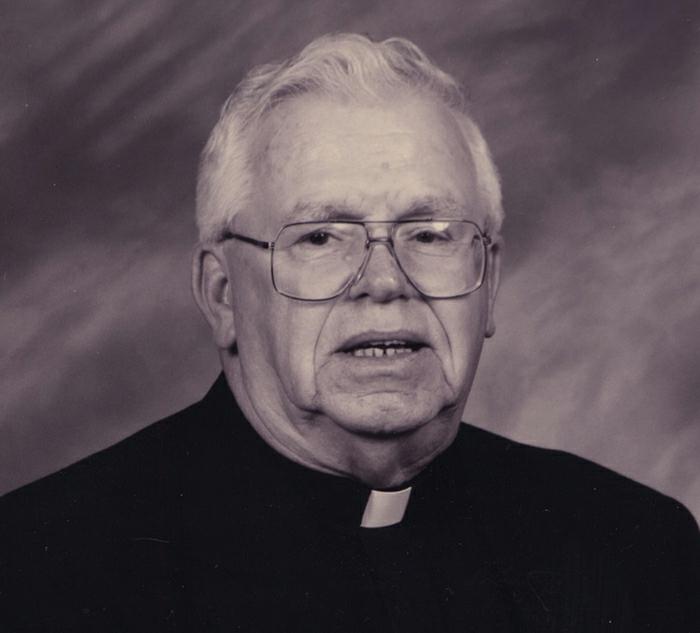 Father Edward M. Keohan Pilot file photo
Help us expand our reach! Please share this article
Weymouth native, Father Edward M. Keohan, died at Marian Manor in South Boston on Sept. 11. He was 83. He was a son of the late Edward and Josephine (Andrews) Keohan. He attended local schools in Weymouth and was an alumnus of Boston College's class of 1954.

Following seminary studies at St. John, Brighton, he was ordained to the priesthood on Feb. 2, 1959 at Holy Name Church in West Roxbury by Boston Auxiliary Bishop Jeremiah F. Minihan.

Richard Cardinal Cushing gave him his first priestly assignment as an assistant at Haverhill's St. John the Baptist parish. After two years, he answered the cardinal's call to serve in the recently founded Missionary Society of St. James the Apostle. From 1961-1966 he was in South America, where the dearth of priests then was monumental.

He returned to the archdiocese in 1966 and was named an assistant at Woburn's St. Charles Borromeo Parish (1966-1972) and subsequently at St. Rose of Lima, Chelsea (1972-1984).

Always ready for a challenge, he became chaplain at Salem (now North Shore) Hospital, serving from 1984-1999. During those 15 years, in addition to the demands and rewards of his hospital chaplain's duties, he also served as administrator of St. Mary (Italian) parish (1987-1999). In 1999, he ceased being chaplain at Salem Hospital, but remained until 2003 at St. Mary Parish.

Father Keohan was named administrator at Our Lady of Lourdes parish in Revere's Beachmont section in 2003. He was granted senior priest retirement status on April 16, 2005.

In 2009 he was called out of retirement or "reactivated" and named administrator of St. Margaret Parish in the Beverly Farms, returning to familiar territory on the North Shore. After two years he returned to retirement status.

Father Keohan's Funeral Mass was celebrated at Immaculate Conception Chapel at Marian Manor in South Boston on Sept. 16. Merrimack Regional Bishop Robert Hennessey was the principal celebrant of the Mass, with Father James Riley, classmate and friend of Father Keohan as the homilist.

Among the concelebrants were classmates and friends of Father Keohan, Fathers Henry T. Cunney, Paul Curran, Joseph Kane, all of Regina Cleri, Boston; Father John Schatzel, Bryantville; and Father Timothy Murphy, St. Mary, Waltham. Father Murphy, as pastor Immaculate Conceptioon, had been a next door neighbor of Father Keohan when they were both assigned to Salem.

Following the Funeral Mass Father Keohan was buried in St. Francis Xavier Cemetery, Weymouth. Father Keohan's brother John of Hingham is his sole immediate survivor.