Religious of the Good Shepherd: 'Our zeal should embrace the whole world'
---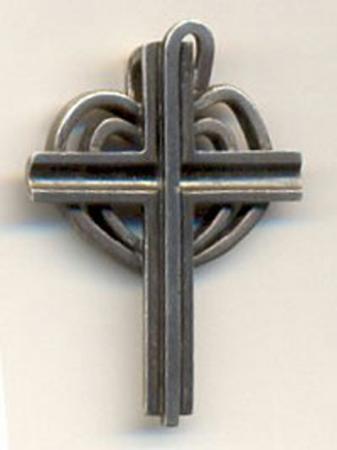 Courtesy photo
Help us expand our reach! Please share this article
The Congregation of Our Lady of Charity of the Good Shepherd is an international, apostolic religious institute of pontifical right. As women religious called to a mission of reconciliation, we express our charism of sacrificial love through an apostolic or a contemplative life. United in the same charism, we commit ourselves to live the gospel in the spirit of our foundress, St. Mary Euphrasia Pelletier. There are 3600 members present in 73 countries. Good Shepherd lay volunteers, associates and mission partners support us in our mission.

Our mission is to follow Jesus, Good Shepherd, and to live in union with Jesus to continue his redemptive mission in the Church. Our consecration which is deeply rooted in Baptism, turns us to the Father in love and gives us totally to Christ's saving work. We live these inseparable realities of our vocation in community through prayer, sisterly love, the evangelical counsels and the vow of zeal.

We find inspiration and guidance for our mission in sacred scripture and in the teachings of St. John Eudes and St. Mary Euphrasia. It is an evangelical spirit of welcome, kindness, understanding and loving service which gives witness to the value of each person.

Traditionally our specific orientation has been to girls and women. We are deeply committed to their human and spiritual healing and to their integral development. And since the well-being of the person is intimately linked to that of the family, today we strive to serve them in the context of the family and society. We also respond to other apostolic needs which are in accord with our mission. Our commitment to reconciliation demands that we promote justice and peace in a troubled world disturbed by conflict. We collaborate to help bring about change in whatever condemns others to live a marginalized life.

The contemplative sisters support our mission of reconciliation by their lives of prayer and gospel asceticism.

Our Congregation was founded in 1835 in Angers, France by St. Mary Euphrasia Pelletier. In her early formative years, she had the example and inspiration of her parents who lived through the French Revolution and who were exiled and imprisoned for their good works. As she matured, our foundress' heart was attracted to help girls and women who were in need of spiritual and human reconciliation. St. Mary Euphrasia had a vision to form a group of religious women to bring the healing touch of the Good Shepherd to those most in need of hope and compassion.

The Good Shepherd community flourished in Europe and in 1867, St. Mary Euphrasia sent five sisters to the Archdiocese of Boston. They founded a child care program called the House of the Good Shepherd on Huntington Avenue, Jamaica Plain. To her sisters, our foundress said these words, "The holy work is in your hands." In 1964, with the changes in child care practices, the program moved to Marlborough and began Madonna Hall for Girls. In 1985, Madonna Hall closed. A group of sisters remains in Marlborough, part of New Horizons Assisted Living Program where they continue to pray for the many intentions of the residents at New Horizons and the ministries of the Good Shepherd sisters in the Archdiocese.

The Sisters of the Good Shepherd sponsor Maria Droste Counseling Services which offers supportive counseling services and therapies to nurture body, mind and spirit. This program is located on Hancock Street in Quincy.

One sister is the Director of a Catholic Charities family shelter for women and children. Other sisters volunteer by offering theological and spiritual conferences, spiritual care to patients in a hospice program, fundraising/grant writing for the Congregation, extraordinary ministers of Holy Communion to home bound parishioners and those in nursing homes and assisted living facilities.

Sister Patricia Brennan, RGS has served in several assignments of the Religious of the Good Shepherd, most recently at Maria Droste Services in Quincy. Visit the Website: www.goodshepherdsistersna.com.